Manage
Learn to apply best practices and optimize your operations.
Comprehensive guide to desktop monitoring tools
When IT admins need to get to the bottom of a problem, monitoring tools can be their best friends. Products and utilities such as Process Monitor can pinpoint the source of a problem and help admins find a fix.
Introduction
IT administrators need to be sure everything from the servers to the applications are running smoothly and that users are employing their devices correctly to keep an enterprise data center running properly.
For example, if a user complains that his computer is slow, admins must be able to identify the source of the issue so they can fix the right problem. There can be many root causes that manifest themselves in the same symptoms: Maybe the user accidentally downloaded some malware, or he doesn't have any disk space left on his computer. But there could also be a bigger problem with the network connection, for example, and maybe other users experience the same slowness. With the right set of desktop monitoring tools, admins can find the answers to important questions associated with keeping desktops, applications and users running.
Dive into this comprehensive guide to learn more about desktop monitoring tools, including how they work, what Microsoft monitoring tools exist and where third-party monitoring tools come into play.
1

Track desktop, app performance

-
What desktop monitoring tools do and why they're important
Desktop monitoring tools are an important weapon in IT shops' battles to keep everything running smoothly, including desktops and apps. Admins can use desktop monitoring tools to identify the source of performance issues, keep track of inventory, deploy software, protect sensitive data and oversee apps. The key is finding the right product, and that task comes down to company size, what IT has to monitor and how they want to do it.
2

Native tools and Sysinternals

-
A look at desktop monitoring tools from Microsoft
Microsoft offers some native desktop monitoring tools such as Windows Performance Toolkit to help admins keep track of performance without having to look outside the Windows family. Windows Sysinternals utilities, including Process Monitor and Process Explorer can help admins examine Windows processes. Some of these tools come with the Windows OS and others are separate downloads.

Download this free guide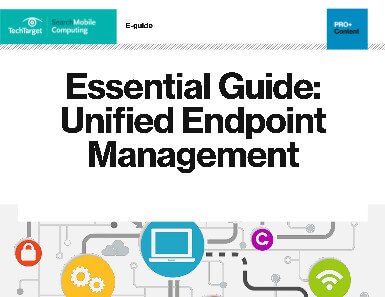 Free PDF: Your Essential Guide to Unified Endpoint Management
Download this 44-page guide to learn everything you need to know about UEM.
3

When native tools don't cut it

-
Third-party monitoring tools
Although Microsoft offers a plethora of desktop monitoring tools, sometimes they just aren't enough for some organizations. That's where third-party monitoring tools such as WireShark, which allows admins to perform a network trace, and SolarWinds Patch Manager come in. These third-party tools are particularly helpful for organizations that need to meet more stringent compliance or security regulations.
4

Key desktop monitoring terms

-
Definitions
Take a look at some desktop monitoring tool terms you might not know.