Evaluate
Weigh the pros and cons of technologies, products and projects you are considering.
Windows 10 guide to upgrades, compatibility and more
There's a lot to sort through with Windows 10. Find out what you need to know in this guide, including how to upgrade, what app compatibility concerns to look out for, how users can customize the OS and more.
Introduction
Windows 10 is the newest addition to Microsoft's line of operating systems, and with a new upgrade strategy, it might be the last.
Microsoft's line of Windows operating systems forms a family tree that spans from the first user interface in Windows 3.0 to Windows 98's Microsoft Chat and, of course, to the missteps of Windows 8 and its reliance on touch-based technology. Now, Windows 10 is here, and with its new upgrade strategy, it may be the final Windows offspring.
With that type of pressure on the OS you probably have a lot of questions about it. Is the OS stable? Can it hit the ground running in your company? What are the most important features and how do they work? This Windows 10 guide has the answers to those questions and more. Discover how application compatibility works, changes users can make to the Action Center and the affect the presence of Cortana has in the OS.
1

How to upgrade

-
A look at the Windows 10 upgrade process
When it comes to upgrading to a new operating system there are usually a ton of questions you must answer. Chief among them is will the change be worth it? With Windows 10, the answer to that question has a lot of variables, including training needs, mobile enablement and more. For example, if users have experience with previous versions of Windows, then their training needs will probably be minimal. If you don't have the right mobile devices, you might not even be able to add Windows 10. Find out more about how to upgrade in this section of our Windows 10 guide, including how to make the jump from Windows XP and some factors that could stand in the way of an upgrade.
2

Compatibility and consistency

-
How Windows 10 works across apps and devices
One of the big features in Windows 10 is Universal Windows apps. They let users deploy the same apps on any device and have the same experience. The Universal Windows apps tool works, but it's not perfect -- it has some resolution issues. That pro-and-con situation is common with Windows 10 features: Users can also employ Google Android and Apple iOS apps on Windows 10, but developers have to build Windows versions of the apps for them to do so, for example.

Download this free guide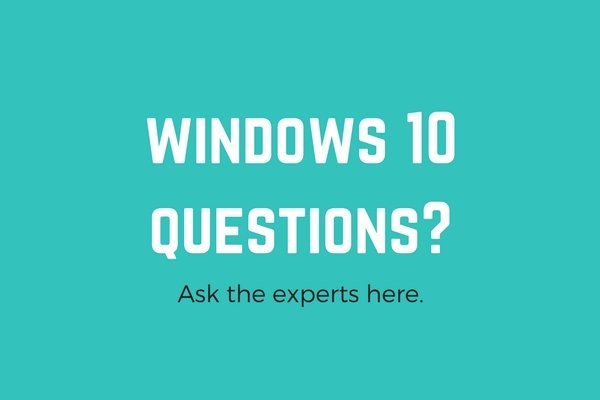 72-Page PDF: Windows 10 Frequently Asked Questions
In this comprehensive guide, our experts answer the most frequently asked Windows 10 questions ranging from the OS itself, to migration, to user-adoption, and everything in between.
By submitting your personal information, you agree that TechTarget and its partners may contact you regarding relevant content, products and special offers.
You also agree that your personal information may be transferred and processed in the United States, and that you have read and agree to the Terms of Use and the Privacy Policy.
3

Cortana and customization

-
Make Windows 10 your own
Windows 10 gives users the flexibility to customize a lot of the operating system. In the Action Center, for example, users can pick and choose what information the tool displays to fit their exact needs. Users can also make changes to the Start menu which should make them happy after the issues many of them had with Windows 8 in that area.
Cortana also enters the Window 10 fray, helping users search not only the Web, but their internal systems as well. The digital assistant could open some doors that increase efficiency in the corporate world.
4

Security and more

-
Is Windows 10 safe?
Microsoft introduced some new security features with Windows 10, one of which is Windows Hello, a biometric authentication tool that lets users sign in with their fingerprints. Other key features include Device Guard, containerization and Microsoft Advanced Threat Analytics. To give you even more assurance the OS will work, Windows 10 is virtually bug free so far.
Tip
Windows Hello brings biometric authentication to Windows 10. It allows users to log in with fingerprint, facial or iris recognition instead of a password. Continue Reading
Feature
With Windows 10 security features, IT can improve data loss prevention, control which apps can access corporate data and more. And Microsoft Edge introduces new security for Web browsing. Continue Reading
Answer
At first glance Windows 10 does not have any truly significant bugs. So, even though Microsoft's newest OS is still in its infancy, it seems ready to enter production environments. Continue Reading