Chapter excerpt: Defending the enterprise from password hacking
In this excerpt from 'Hacking for Dummies, Fourth Edition,' author Kevin Beaver looks at the dangers of password hacking and how to respond to them.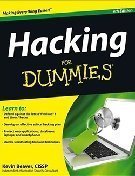 Year after year, major security surveys and reports find that enterprise networks are vulnerable to password hacking. Criminal hackers exploit weak passwords to gain access to corporate systems and sensitive data. So do malicious employees and other insiders. Today's advanced malware can also take advantage of weak passwords, but IT is not powerless.
First, organizations must acknowledge the threat password hacks still pose. In Hacking for Dummies, 4th Edition, SearchEnterpriseDesktop contributor Kevin Beaver examines the latest tools and techniques you can use to uncover weak passwords in your environment.
More on password cracking and management
Using password recovery to secure Microsoft Office 2013
Windows 7 passwords as crackable as those in Windows XP
Fixing Windows vulnerabilities with free and open source utilities
Methods for cracking passwords
Password vulnerabilities can be the result of poor security policies, insecure password storage or weak encryption. Beaver discusses attack methods used to crack passwords, as well as password-cracking countermeasures.
Protections must balance the need for security with user convenience. Beaver also looks at how to craft strong policies and secure different operating systems to ensure that you minimize password risks once and for all
This sample chapter is available for download as a PDF.
Editor's note: This chapter excerpt from Hacking for Dummies, 4th Edition, by Kevin Beaver, is available courtesy of John Wiley & Sons Inc.
Dig Deeper on User passwords and network permissions