Fotolia
Evaluate
Weigh the pros and cons of technologies, products and projects you are considering.
Compare five of the most enterprise-friendly 2-in-1 devices
Explore some of the most enterprise-friendly 2-in-1s, including Lenovo's ThinkPad Yoga 15, to see if any are ready to replace desktops.
Desktops cost money. Tablets cost money. Wouldn't it be great if IT administrators could just give one device to their users that could combine the best of both worlds? Well, 2-in-1 devices try to deliver just that.

Download this free guide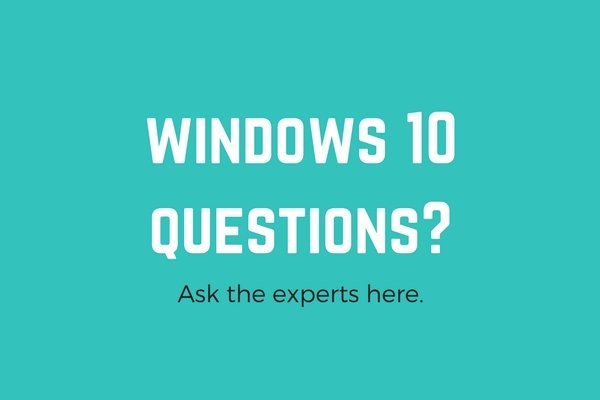 72-Page PDF: Windows 10 Frequently Asked Questions
In this comprehensive guide, our experts answer the most frequently asked Windows 10 questions ranging from the OS itself, to migration, to user-adoption, and everything in between.
By submitting your personal information, you agree that TechTarget and its partners may contact you regarding relevant content, products and special offers.
You also agree that your personal information may be transferred and processed in the United States, and that you have read and agree to the Terms of Use and the Privacy Policy.
The question is whether 2-in-1s can really kick enterprise desktops to the curb and deliver all the functionality of a desktop in the smaller, more convenient size of a tablet. The truth is some options are better than others at delivering everything in a single package.
Decide if 2-in-1 devices can really replace enterprise desktops by exploring the distinguishing features of five of the most enterprise-friendly 2-in-1 devices on the market, including two sizes of Lenovo ThinkPads, HP's Elite x2 1011 and Acer's Aspire R13.
The 2-in-1 more like a desktop
The biggest 2-in-1 device on our list, the ThinkPad Yoga 15's 15.6 inch display is fantastic in laptop mode because users can view it from almost any angle, but ultimately the size makes the device clumsy as a tablet. Fortunately, the 360-degree hinge, which separates the Yoga from its more traditional ThinkPad siblings, allows the screen to bend backwards and easily switch between laptop and tablet mode. Even so, it's not the best choice for users who work with tablets a lot.
The Yoga 15 functions as a desktop by teaming with Lenovo's OneLink dock. Also helping its case as a desktop is the Yoga 15's highly responsive keyboard, which is particularly useful for end users in data entry positions. There is a dedicated number pad and a bevy of shortcuts users can employ to launch tools such as the calculator.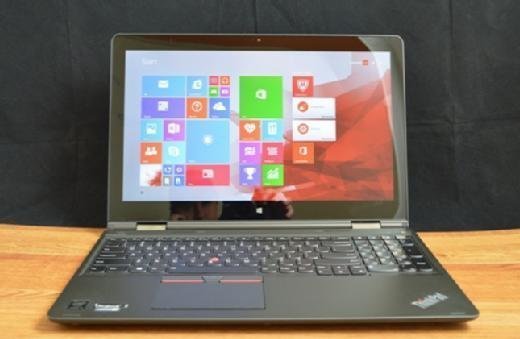 The Yoga 15 comes preconfigured so neither IT admins nor users can change the configuration to make it a better fit for their organization or a group within their organization.
A pricey tablet
The ThinkPad Yoga 12 is still a bit too heavy for a tablet, but with the best 360 degree hinge available it is more tablet-friendly than its big brother, the Yoga 15. As a result, it is a solid choice for any organization looking to deliver mobile desktops to workers who travel a lot. The Windows home screen button is very helpful in tablet mode while the trackpoint stick is a highlight for the laptop mode.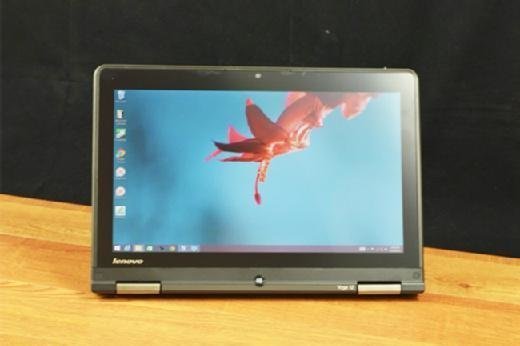 Price is the issue with the Yoga 12. The base model ($890) runs a slower Intel Core and lacks solid-state drive (SSD) so it will not meet most users' performance expectations. To make sure the Yoga 12 can meet enterprise needs, organizations will have to shell out an additional $400-500 to improve the Intel Core, deliver HD graphics and add SSD.
The Yoga 12 may be great for an enterprise with lots of mobile end users, but the additional requirements to make it business ready make it more expensive than the competition.
Balanced 2-in-1
Some options are better than others at delivering everything in a single package.
Lenovo's third 2-in-1 device on our list strikes the best balance between tablet and desktop of the company's offerings. Slightly smaller than the Yoga 15, the Yoga 3 14 is still somewhat cumbersome as a tablet, but is designed with the four main 2-in-1 modes -- laptop, tablet, tent and stand -- in mind. The Yoga 3 14 distinguishes what mode the user has it in and adjusts the screen orientation to match. In addition it turns off certain functions depending on the mode in use.
As a tablet, the Yoga 3 14 registers as many as 10 touches at once. In laptop mode, its keyboard has a series of shortcuts to quickly access features such as airplane mode. The track pad can also activate touch screen functions with certain types of swipes.
Tablet-focused 2-in-1
HP's Elite x2 1011 makes a name for itself with its security features, including a fingerprint reader, smart card slot and self-encrypting disk storage. It also stakes a claim as the most tablet-centric potential desktop replacement because its keyboard is optional.
The Power Keyboard is easy to attach and detach from the Elite x2, but it limits the degree to which the screen can fold back. It also has almost all the port connections, so without the keyboard users will be limited to a dongle connector and a headphone/microphone jack. In addition, the keyboard takes a lot of common keys, including page up and page down, and relegates them to secondary function status. Finally, the touch pad is a bit of a let down on the Power Keyboard because it requires users to tap on it to click and without any physical feedback it can be hard to know if the click was successful.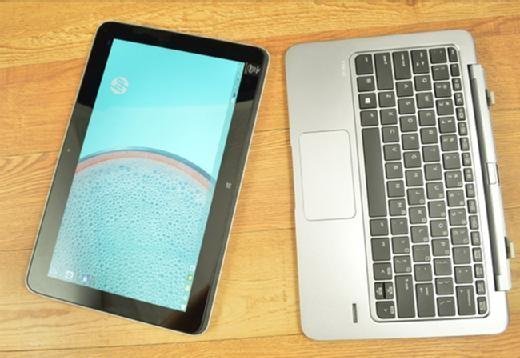 The Elite x2 1011 ultimately amounts to a tablet priced as a 2-in-1 users can add a keyboard to.
Worth the price
With the Aspire R13 Acer eschews a 360-degree hinge and uses a 180-degree swivel design instead. It also has a floating display frame so there is no traditional border around the screen. This prevents the screen from being obscured or the stylus from being blocked by the frame.
In addition to its unique design, the Aspire R13's Active Pen, which costs an additional $50, is great for any enterprise user who needs a stylus. The pen can draw realistically creating different size lines depending on how hard the user pushes on the screen. It also has two buttons users can program to open up particular apps or turn the pen into an eraser.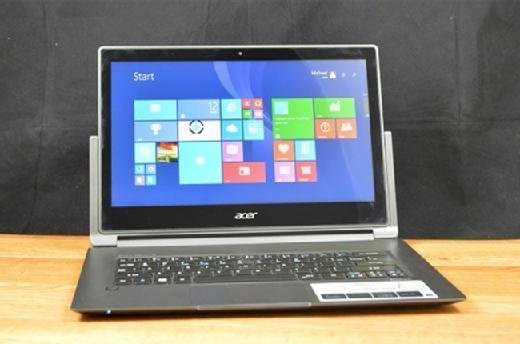 The Aspire R13 also uses SSD RAID 0 to deliver the most responsive 2-in-1 on our list. As a result, the Aspire R13 has a fair price but is really only a good option for users doing more challenging tasks than Web browsing and email.
The verdict? For now the desktop is probably safe because even the most enterprise-friendly and versatile 2-in-1s are still either more of a laptop or more of a tablet. There is no true all-in-one device out there yet.
Dig Deeper on Microsoft Windows hardware, including laptop and notebook reviews