Manage
Learn to apply best practices and optimize your operations.
Dell Software CIO Carol Fawcett lays out her 2014 integration strategy
Dell Software Group CIO Carol Fawcett lays out her 2014 strategy for integrating technologies Dell recently acquired from eight separate companies.
AUSTIN, Texas -- Dell wants to move at a faster pace now that it is a private company, but its software group must first integrate its numerous acquisitions from the past two years.
This challenge represents a top priority for Carol Fawcett, CIO of Dell Software and former CIO of Quest Software -- one of the companies Dell acquired last year. She recently spoke with SearchEnterpriseDesktop.com at Dell World 2013 about her goals for 2014, the faster pace of innovation and its effect on IT, Dell going private, and more.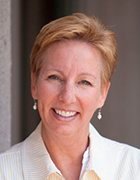 Carol Fawcett
Dell Software Group
How do companies like Dell help IT meet [the tech industry's] innovation and faster cadence?
Carol Fawcett: What we are trying to do is come up with full solutions, from hardware through software, with the functionality that somebody needs, as well as be flexible enough to bring in products that can come in at any maturity level a company may be at.
When you look at a product as an IT person, you say to yourself, 'What kind of change is going to happen in that environment?' If there is a lot of ripping and replacing going on, that's very costly. And that is very hard on an IT organization. We are really trying to help our customers from their viewpoint. ...
The hard part is all the governance, all the questions, all discussions that need to go on between end users and IT so that we understand what the use cases are prior to configuring it.
What are your goals for [2014] for Dell Software?
Fawcett: My goals are really simple. Dell has bought eight different companies that play in the software space and work well together for our external customers. We look for products that are complementary, and the eight products we have are very much complementary and create that end-all solution.
My goal is to take those eight different acquisitions and get them up on the same platform. It isn't a matter of taking out the functionality one of these entities have come to rely on. It's a matter of understanding it, advancing the platform that we have today for them so that functionality remains in place and the other entities that have come on to this platform can now also take advantage of it.
We're [also] getting a better understanding of which products do better in the channel market, versus which products do well in the direct-sales model, versus which products should be sold online. Understanding that, now we're helping our prospects the way they want to buy.
My goal is to take those eight different acquisitions and get them up on the same platform.

Carol FawcettCIO, Dell Software Group
My goal is to get these all on one platform. That is not a 2014 but a multiyear [goal]. We're going to target as many as we can in the next 12 months.
Do you have priorities for them?
Fawcett: We're finishing AppAssure right now, and we'll be done with it in the February time frame. Sonic Wall is up next because it's the next largest. Then we are looking at some of the other entities right now to prioritize them, such as Enstratius. We're just going down the list to say, 'OK, who's a candidate that can run parallel with the others that are already in place?' AppAssure and Sonic Wall were already in place, and we ran those two in parallel with each other. While we finished some of the Quest acquisitions, we had done, now it's a matter of prioritizing the rest of them. We're well on our way to that one.
What do you think the pain points are that you are going to have to address in 2014?
Fawcett: The obvious ones. Mobility. BYOE [bring your own everything]. It used to just be BYOD [bring your own device]. Security will still be at the forefront of everybody's mind. Helping organizations really transform. That is going to be a big one.
Meaning Dell the company going private?
Fawcett: As a private company -- the attitude, culture, everything.
What do you think needs to change?
Fawcett: As far as switching from public to private, it is a different mind-set. I do think it is one of 'Feel like you can be innovative now,' and feel like we can make changes much quicker than we did in the past.
In the days when [Dell was] public, you had these set of books, and 10 products sat here, and eight products sat here, and you reported revenues every quarter on this. And if you wanted to move one product from here to there, all hell broke loose. Why did that revenue go down? You have to approve it. Those days are gone now. Now we can be nimble and quick, and we can respond to the end users' requests and external
Dig Deeper on Unified endpoint management