Share this item with your network:
The key to end-user computing

Fotolia
How do you define end-user computing?
Four IT experts sound off on what end-user computing means to them.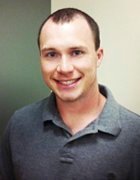 By
End-user computing is a broad term that's used in a lot ways by a lot different people. Everyone has a little bit a different take on what it actually means.
Here, four IT experts explain how they view end-user computing, the crucial role user experience and its effect on productivity.
Steven Powers
client service manager, Millar Instruments
Making sure PCs are kept up to date with the latest security from Microsoft or the other software that they have. [Telling users to] be careful about links you click on to make sure you aren't downloading software that can cause damage.
When a user starts with the company, we provide them with the dos and don'ts. We provide a lot phishing training and a lot of internet-based training. Let them know what to look for and what to do and what not to do.
David Johnson
analyst, Forrester Research
It means everything that a person needs … to do their work. Usually that's expressed as a PC or a mobile device or application that they use, and everything that goes into making those applications perform well.
It's all about productivity. A lot of things work against that, such as concerns around security or compliance. It's unfortunate and very common that IT people over-rotate on controls to prevent people from doing bad things. If you prevent people from installing software on their computers, you might keep viruses out of your organization, but you're preventing them from finding new ways of working better.
Doug Grosfield
president and CEO, Five Nines IT Solutions
It's a tool for your employees to be more efficient in delivering your products and services to your customers. There's a lot in the background you have to factor in, [including] the infrastructure in the data center and cyber security [necessary] to make the stuff on the desktop be the right tool at the right time for the right job. The mandate is to create a safe and stable computing environment [so] that an organization can stay competitive.
Matt Kosht
IT director, utility company

It's not about technology for technology's sake. It's awesome to have VDI and [enterprise mobility management], but it sometimes gets lost. Is this making people's lives easier, making them more capable, or isn't it?
One of the big things that gets lost … is the end-user experience. Whether it's a mobile app or a VDI session, you can't cut out the [user experience].
Security is something that you have to focus on in end-user computing. It's awesome that you can give this data to anyone, anywhere, but that also comes with a responsibility to protect that data.
Dig Deeper on Endpoint security management tools