Learning Guides from SearchWinIT.com
Check out our selection of Learning Guides to get extensive information on Active Directory, Group Policy, malware, Windows 2003 migration and more!
---

Looking for a quick cram-session? Check out our series of helpful learning guides and get up-to-speed fast on Terminal Services, Group Policy, Active Directory planning and design, and more!. Don't see what you're looking for here? Drop me a line and let us know what other types of Learning Guides you'd like us to cover.


-- Brendan Cournoyer, Assistant Site Editor, SearchWinIT.com
---
Learning Guide: Planning and designing your Active Directory
Active Directory is Microsoft's trademarked directory service. An integral part of the Windows 2000 and Windows Server 2003 architecture, AD will be one of the most challenging aspects of your Windows NT migration. We've gathered a wealth of information to get you up-to-speed quickly.
Source: SearchWinIT.com

Download this free guide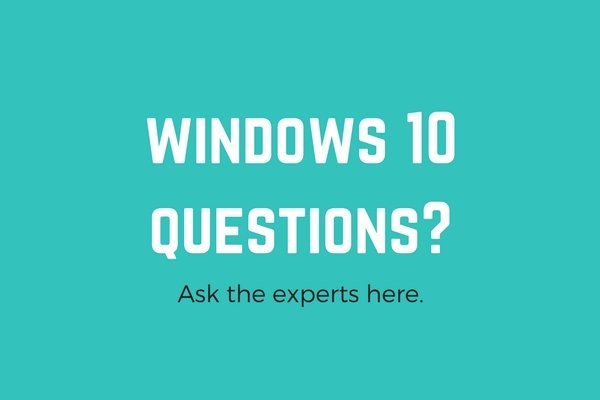 72-Page PDF: Windows 10 Frequently Asked Questions
In this comprehensive guide, our experts answer the most frequently asked Windows 10 questions ranging from the OS itself, to migration, to user-adoption, and everything in between.
By submitting your personal information, you agree that TechTarget and its partners may contact you regarding relevant content, products and special offers.
You also agree that your personal information may be transferred and processed in the United States, and that you have read and agree to the Terms of Use and the Privacy Policy.
Learning Guide: Managing your Active Directory
So, with the help of our first Learning Guide: Planning and Designing your Active Directory you've designed, tested and rolled out Active Directory. Now what? We've gathered together our best AD administration and management resources. These chapters will help you get the most out of all the new AD features and services.
Source: SearchWinIT.com
Learning Guide: Exchange migration
This learning guide introduces you to migration of an Exchange environment, explains best practices and pitfalls to avoid and provides troubleshooting help and advice. You'll find Exchange migration articles, tutorials, tips, tools, white papers and expert advice.
Source: SearchExchange.com
Learning Guide: Group Policy
This guide introduces you to Group Policy, explains best practices and pitfalls to avoid and provides troubleshooting help and advice. You'll find Group Policy articles, tutorials, tips, tools, white papers, expert advice and more to pump up your Group Policy know-how quickly.
Source: SearchWinIT.com
Fast Guide: The ABCs of GPOs
You can use Group Policy Objects (GPOs) to control almost every aspect of your computing environment. This guide breaks down the basics of GPOs, and offers helpful tips for managing them and keeping them secure.
Source: SearchWinIT.com
Learning Guide: Malware
This guide introduces you to three types of malware: spyware, spam and viruses. Each malware-specific section explains how to recognize the problem, protect Windows from attack and handle the clean up if you've already been hit.
Source: SearchWinIT.com
Learning Guide: Migrating to Windows Server 2003
Considering Windows Server 2003? You're not alone. But how to approach such a complex migration? How can you be sure you're getting the most use out of your investment and avoid the pitfalls, all while keeping your system secure? We have gathered a wealth of helpful information to assist you through the process, from planning to post-implementation troubleshooting.
Source: SearchWinIT.com
Learning Guide: Terminal Services
This guide introduces you to terminal services and explains best practices for planning, installing and administering your Terminal Server. You'll find troubleshooting help, expert advice, articles, tutorials, tips, tools, white papers and more to pump up your knowledge of terminal services quickly.
Source: SearchWinIT.com
Dig Deeper on Windows legacy operating systems