Share this item with your network:
How mobility changes the face of IT security

Fotolia
Microsoft Surface 3 tablet redefines portability and power
The Surface 3 is the most flexible and portable Microsoft tablet to date, with plenty of ports, cover options and strong battery life.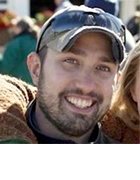 By
CEO Satya Nadella says Microsoft is focused on Windows and cloud, but that hasn't stopped the company from producing top-notch hardware like the new Surface 3 tablet.
The Microsoft Surface 3 tablet has more in common with the Surface Pro 3 than with its predecessors, the Surface RT and Surface 2. Microsoft ditched the ill-fated Windows RT operating system in favor of 64-bit Windows 8.1, which brings support for legacy applications.
At 1.37 pounds, it's more portable and lighter than any other Surface. Paired with a Surface 3 Type Cover (sold separately), this device becomes a capable notebook, with a three-step kickstand and full complement of ports. It supports the new Surface Pen and includes a free year of Office 365 Personal.
Microsoft Surface 3 tablet specs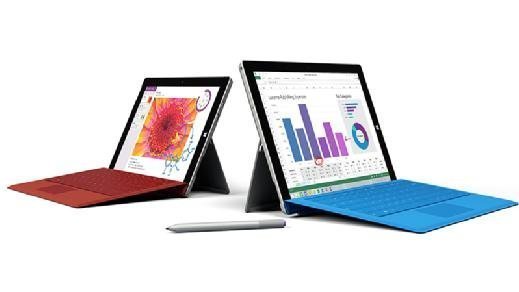 The tablet has a 10.8-inch display (1920 x 1280 resolution), and ships with either 2 GB of RAM and 64 GB of storage or 4 GB of RAM and 128 GB of storage. Microsoft plans to release 4G LTE versions soon. All versions have a USB 3.0 port, microUSB input for charging, microSD card slot and mini DisplayPort. The Surface 3 is powered by an Intel Atom x7 processor, which is not as powerful as the Core i processors in the Surface Pro 3 but is plenty for day-to-day operations.
Build, flexibility make Surface 3 peak
There are dozens of Atom-powered Windows 8.1 devices on the market, most of which are cheaper than the Surface 3. But none offer as complete a package, including the premium build quality that has become a hallmark of Surface devices. Plus, the Surface works with just about any keyboard, USB or Bluetooth accessory.
The Intel Atom x7, also known as Cherry Trail, has better graphical performance than previous Atom chips and the same great battery life. Those with memories of slow and buggy Atom netbooks from years past will be pleasantly surprised.
But the Microsoft Surface 3 tablet does have some limitations. Intense programs like Photoshop will tax the system, and it should come with a keyboard cover for the price. It runs Windows 8.1, which is hardly a hit with the enterprise, although the more notebook-friendly Windows 10 will arrive as a free upgrade in the summer.
The Surface 3 starts at $499, and the new Type Cover runs $129.99. The Surface Pen is $49.99.
This article originally appeared in the June issue of the Modern Mobility e-zine.
Next Steps
Evaluating the Surface Pro 3 tablet
Will Surface Pro 3 get enterprises on board?
Dig Deeper on Microsoft Windows hardware, including laptop and notebook reviews