Share this item with your network:
Enterprise wearables have a long way to go

Fotolia
Surface Book is the best 2-in-1 PC money can buy
Microsoft's Surface Book is a high-end 2-in-1 PC, with a price tag to match. Enterprise buyers can find suitable devices for significantly less money.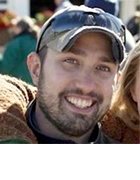 By
The Surface Book is a powerful 2-in-1 PC, and nobody will beat Microsoft when it comes to display and build.
Think of the device as a 13.5-inch Surface Pro 4 tablet mounted on a full, detachable keyboard that includes an extra battery and a dedicated Nvidia GeForce GPU on most units. That makes it ideal for editing 4K video, 3D modeling and even gaming. The well-crafted hinge attaching the keyboard to the removable screen is perhaps the Surface Book's defining trait, and it raises the bar for future 2-in-1 PCs.
Price: The laptop starts at $1,499 for a sixth-generation Core i5 unit with 8 GB of RAM and 128 GB of storage. The GPU costs at least an extra $400 and includes a 256 GB solid-state drive (SSD). The most expensive Surface Book sports a Core i7 processor, 16 GB RAM, dedicated GPU and 1 TB SSD -- for a whopping $3,199.
Specs: The Surface Book has a 13.5-inch display built on Microsoft's PixelSense platform, which provides a multiuser, multi-touch screen. The 3000 x 2000 resolution display results in a density of 267 pixels per inch, which is slightly more than Apple's iPad Pro. The laptop measures 12.3 x 9.14 x .51-.9 inches and starts at 3.34 pounds, including the keyboard.
Enterprise pros and cons: The Surface Book may be fancy, but it's still a PC -- utility and all. It runs Windows 10 Pro, features two USB 3.0 ports and a full-sized SD card reader, and it ships with the excellent Surface Pen. The screen can detach and operate as a standalone tablet, or it can fold directly onto the keyboard, making for a thicker and more stable tablet. The added keyboard battery should power the Surface Book for a full day of use. Plus, enterprise IT will like the Surface Book's support for Windows Hello, Microsoft's facial-recognition camera for user authentication and access control.
Still, most business users don't need a dedicated GPU for day-to-day tasks, and a Surface Book without one is really just a larger and pricier Surface Pro 4. Businesses should also be cautious adopting a first-generation product before Microsoft works out all the kinks. Look past its ambitious specs, and businesses will find cheaper 2-in-1 PC options that function just as well.
This article originally appeared in the February issue of the Modern Mobility e-zine.