Share this item with your network:
Goals first, mobility management second

Nmedia - Fotolia
Why choose Intel Core M notebooks for the enterprise?
Intel Core M notebooks have arrived, and their light, thin design with power efficiency might be just what some enterprises need.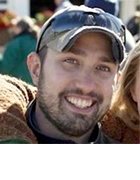 By
Windows devices sporting the latest Intel Core M processors are ridiculously thin and impossibly light. Their power, efficiency, feature sets and overall convenience will be a big draw for enterprise users.
Specs
The new Intel Core M notebooks -- the Samsung ATIV Book 9, Lenovo and NEC LaVie Z series, and Asus Transformer Book T300 Chi tablet -- redefine portability. Lenovo claims its 13-inch LaVie Z HZ550 is the lightest 13-inch PC in the world, weighing a scant 1.72 pounds and measuring 0.665 inches thin. By comparison, most other thin-and-light 13-inch laptops weigh around 3 pounds.
To be clear, these are full-on laptop PCs, each complete with a QWERTY keyboard (when connected to a keyboard dock, in the case of the Chi), USB inputs, HDMI port and a media card reader. The Intel Core M also promises performance levels near those of the flagship Core i series featured in today's most powerful laptops, and certainly stronger than the Atom processors that power the current generation of portable PCs.
Enterprise pros and cons
In addition, Intel Core M processors are efficient. They generate minimal heat and don't require a fan, which enables such thin designs. A new magnesium-lithium alloy, previously seen on the next-generation Hewlett-Packard EliteBooks, also helps maintain power efficiency while retaining the durability that business users require.
The Samsung ATIV Book 9 is likely to emerge as an enterprise favorite. Samsung claims to have overclocked its processor. In addition, software refinements alter the display opacity to thwart potential over-the-shoulder snoops, as well as maximize its brightness to an astounding 700 nits for an ultra-bright "outdoor mode."
These Intel Core M notebooks are hardly thin and light on price, however. The Chi starts at $700, and the others range up to $1,500.
Listen to more discussion about Intel Core M notebooks in this clip from the Modern Mobility Podcast:
Jamison Cush is executive editor of Technology Guide. Follow him on Twitter: @TGJamison.
Next Steps
When a Surface Pro 3 tablet isn't suitable for work
Methods for remote wiping a user-owned laptop
Dig Deeper on Microsoft Windows hardware, including laptop and notebook reviews