Share this item with your network:
The changing role of DevOps in enterprise mobility

Fotolia
Windows 10 features Cortana, holograms, automatic updates
Microsoft has taken the wraps off some Windows 10 features, including holographic technology, automatic -- and free -- updates, and more Cortana integration.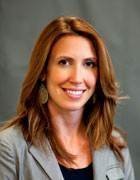 By
Microsoft's upcoming Windows 10 release may prove you can teach an old dog new tricks.
Under new CEO Satya Nadella, Microsoft has revealed tidbits of its next-generation operating system over the past months. Most notable are simplified management features for IT, more touch-enabled capabilities for end users (including a customizable Start menu) and, in a surprise twist, so-called hologram technology.
With those features and many more due later this year, the IT industry is impressed with the software giant's innovations -- for the first time in a long time.
Windows 10 features: Universal Apps, holograms
Windows 10 relies on the Universal Apps development platform Microsoft introduced in Windows 8.
This platform allows developers to write apps using one code base for all of Microsoft's devices: PCs, tablets, smartphones, even Xbox One. That means users have a seamless experience; their apps, settings and data on one Windows 10 device will also be accessible on their other devices.
Microsoft's Cortana digital assistant -- its answer to Apple's Siri -- will be deeply integrated into Windows 10 PCs. Plus, Microsoft is replacing Internet Explorer with a more modern browser, Project Spartan, which will also work with Cortana. For example, users can click Ask Cortana to get supplemental information on a Web search, which she delivers in a sidebar.
The biggest innovation in Windows 10 is Windows Holographic and Microsoft HoloLens, a headset computer and goggles reminiscent of Google Glass. The company claims that these technologies deliver holograms users can interact with, but by definition, industry experts say, it's more of an augmented reality experience.
What's up with upgrades and updates
IT pros chomping at the bit shouldn't expect a tough time when upgrading to Windows 10. Microsoft vowed to make the process as seamless as possible, and hardware dating back to Windows 7 should support the new OS.
New versions will be a thing of the past, too. Windows 10 features automatic updates from Microsoft which users will receive as they become available for the supported lifetime of the device, at no additional charge, in the same way many cloud providers push out updates automatically.
Enterprise IT can opt out of the automatic Windows 10 updates and instead lock down mission-critical environments to receive only critical security updates, delivered via Windows Server Update Services.
IT can also rely on what's called the Current branch, which delivers feature updates after the consumer market has tested application compatibility. This gives companies time to validate updates before rolling them out.
Bridget Botelho is senior news director of TechTarget's Data Center and Virtualization and End-User Computing Media Groups. Follow her on Twitter: @bridgetbotelho.