News
Stay informed about the latest enterprise technology news and product updates.
Use antivirus software
This excerpt from "The administrator shortcut guide to patch management" highlights the most common virus-targeted file types.
Using antivirus software is a necessity. Not only must antivirus software be installed on all servers and workstations but virus definition files (DATs) must be constantly updated. If your environment is large, consider purchasing antivirus software that has a management component that allows automatic DAT updates and virus scans over the network as well as provides central administration features.

Download this free guide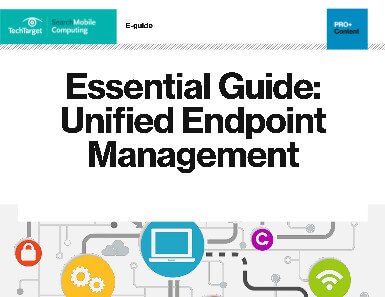 Free PDF: Your Essential Guide to Unified Endpoint Management
Download this 44-page guide to learn everything you need to know about UEM.
In addition to making sure that the antivirus software is up-to-date, you can block specific file types from delivering through your firewall or e-mail system. The following list highlights the most common virus-targeted file types:
.bas -- Microsoft Visual Basic class module


.bat -- Batch file


.cab -- Cabinet Installation file


.chm -- Compiled HTML Help file


.cmd -- Microsoft Windows NT Command script


.com -- Microsoft MS-DOS program


.cpl -- Control Panel extension


.crt -- Security certificate


.exe -- Program


.hlp -- Help file


.hta -- HTML program


.inf -- Setup Information


.ins -- Internet Naming Service


.isp -- Internet Communication settings


.js -- JScript file


.jse -- Jscript Encoded Script file


.lnk -- Shortcut


.mde -- Microsoft Access MDE database


.msc -- Microsoft Common Console document


.msi -- Microsoft Windows Installer package


.msp -- Microsoft Windows Installer patch


.mst -- Microsoft Visual Test source files


.pcd -- Photo CD image, Microsoft Visual compiled script


.pif -- Shortcut to MS-DOS program


.reg -- Registration entries


.scr -- Screen saver


.sct -- Windows Script Component


.shs -- Shell Scrap object


.shb -- Shell Scrap object


.url -- Internet shortcut


.vb -- VBScript file


.vbe -- VBScript Encoded script file


.vbs -- VBScript file


.wsc -- Windows Script Component


.wsf -- Windows Script file


.wsh -- Windows Script Host Settings file
Dig Deeper on Patches, alerts and critical updates