News
Stay informed about the latest enterprise technology news and product updates.
Office 12 wants to Excel as a BI tool
Office 12 doesn't ship until next year, but information about new features is trickling out. Microsoft is on track for making the perception of Office -- as just a productivity tool -- a thing of the past.
Getting control of and analyzing shared data that resides in places such as Office Excel spreadsheets will be one of the biggest new features that Windows administrators gain from the next version of Microsoft's Office productivity suite.

Download this free guide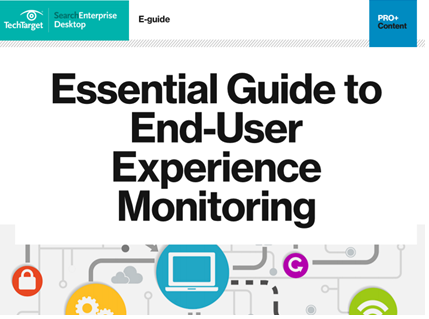 PDF: Essential Guide to End-User Experience Monitoring
Download this guide to compare tools in the end-user experience monitoring market and discover how they can help IT pinpoint and resolve problems faster.
Microsoft said this week it will up its use of business intelligence (BI) tools provided by SQL Server 2000 and 2005, which will help workers make better use of information that resides in Office applications.
One of the key issues in using Office Excel as a BI tool, from an IT perspective, is the inability to control data that resides on individual spreadsheets, said Keith Gile, a principal analyst at Forrester Research Inc, a Cambridge, Mass., market research and consulting firm.
"Each person can make changes with Excel, and by the time [the data] gets to management, it doesn't look anything like the data that left the database," Gile said.
For the next version of Office, dubbed Office "12," Excel will have support for SQL Server 2005 Analysis Services and expanded spreadsheet capacity, Microsoft said. Also, SharePoint's data stores, a feature called lists, and Excel will be better integrated. SharePoint can thus become a portal for all of the BI content and end user applications in SQL Reporting Services and Office 12.
The fact that the Office group within Microsoft is working closely with the SQL Server team will offer some advantages to customers. "There is a huge group of untapped consumer information," Gile said. "Excel is where people do their job."
By using Excel as a BI tool, Excel could be in Office 12 what Outlook 2003 was for Office 2003, said Rob Helm, an analyst at Directions on Microsoft, in Kirkland, Wash. "It's an application that has improved for users so that it could pull through upgrades to the rest of the suite."
Office 12, which is due out next year, has a new user interface. For an Excel user who would benefit from using complicated features such as PivotTable interface, it's a better user interface, Helm said.
"For people doing simple tasks, the new user interface is potentially disruptive," Helm said. "Good news for Microsoft that people who use Excel are pretty sophisticated and will appreciate the new interface."
Microsoft will also make available a scorecarding application, which will help organizations track performance indicators against goals. Business Scorecard Manager 2005 will be available on November 1. The server sells for $5,000 and the client access license it $175 per user.
Dig Deeper on Microsoft Office Suite