News
Stay informed about the latest enterprise technology news and product updates.
Small biz Office service might have enterprise appeal with dark results
Microsoft released a Web-based version of Office as a service for small business. But enterprise users may find it a faster way to get new version of Office applications, which may not be good news for the network.
Corporate end users who want the latest versions of Office but don't want to wait for IT to buy it might be tempted to try out Microsoft's first application services based on Office when they become available.

Download this free guide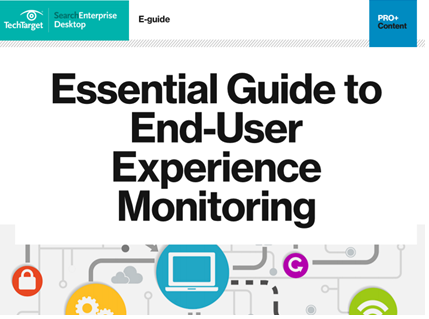 PDF: Essential Guide to End-User Experience Monitoring
Download this guide to compare tools in the end-user experience monitoring market and discover how they can help IT pinpoint and resolve problems faster.

If these users succeed, it could wreak havoc on the enterprise backbone.

Microsoft said on Tuesday it will offer its Office productivity suite as a subscription service called Office Live. The move is unusual in that Microsoft is using the Web as a platform as opposed to a desktop application suite running on a traditional desktop operating system.

The service targets small businesses that lack the resources to set up and maintain applications as easily as a larger company with an IT staff. The Web-based Office will compete with Sun Microsystems and Google, who last month agreed to collaborate on a suite of Web-based desktop productivity tools to compete with Microsoft. Though the Office Live service is aimed at businesses with fewer than 10 employees, services that first target small businesses often find their way into larger groups through grass roots efforts, said David Smith, a vice president at Gartner Inc., Stamford, Conn.

"It's the same old problem," Smith said. "Central IT tends to be controlling and unresponsive. It begat the PC revolution. It's why people downloaded IM."

Other analysts said Office Live is just another step along the way to Microsoft fulfilling its promise to keep pace with the growing demand for software as a service.

Microsoft can follow up with something more than this, said Jeff Kaplan, managing director at ThinkStrategies, a consulting firm out of Wellesley, Mass.

Office Live, which is built on SharePoint Services, includes 20 business applications which can be customized. Office Live will be tested in early 2006 as an invitation only beta, Microsoft said.

This new approach makes "run of the mill" applications a commodity. It represents a good value proposition for Microsoft competitors offering open source-like products such as OpenOffice and StarOffice, said Arun DeSouza, chief information security officer and senior manager of systems engineering and information security, at Inergy Automotive Systems, of Troy, Mich., and manufacturer of plastic fuel delivery systems.

"For Google and Sun – this is the price of entry where they try and get in to the lucrative office automation market, long been the perceived hegemony of Microsoft – not to mention a cash cow," DeSouza said. The downside for IT shops is that "utility" computing can place a good deal of demand on the network at a time when companies are trying to reduce their operations costs. DeSouza said the advent of software as a service may place a burden on companies to do accounting and assure service levels over their network backbone.

"Quality of service is important," he added.

Some customers may think buying software as a subscription service might reduce license costs, but instead the service is just moving the cost base around. "For a large company it's not a good value proposition," DeSouza said. "I'm not even sure it is yet for a small company."
Dig Deeper on Microsoft Office Suite