Share this item with your network: BACKGROUND IMAGE: iSTOCK/GETTY IMAGES
The incredible shrinking desktop: Have Apple and consumerization finally broken the back of Wintel?

iSTOCK/GETTY IMAGES
News
Stay informed about the latest enterprise technology news and product updates.
Is a subscription for Microsoft Office 365 ProPlus too much change?
To guarantee its revenue stream, Microsoft must convince businesses that subscribing to Microsoft Office 365 ProPlus is worth the monthly cost.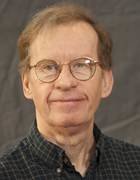 By
With its most profitable franchise caught in the crossfire of aggressively priced cloud-based offerings from competitors and the inertia of a user base reluctant to change, Microsoft last month launched versions of its Office applications suite available by subscription only.
While offering a desktop suite as a service in this day and age hardly seems to be a bold decision, it is exactly that for Microsoft. If the company can't convince a good chunk of its user base to upgrade to the subscription-based versions of Microsoft Office 365 ProPlus over the next year, that could further slow the acceptance of Windows 8 on desktops and mobile platforms, most notably its Surface Pro tablet.
Most of the bullets in this crossfire will likely come from larger customers unwilling to change the way they have purchased, deployed and supported Office -- a product with tentacles reaching into every corner of their business -- for decades. And the associated cost of swapping out thousands of copies makes most businesses skeptical.
"It's an interesting model, but it's such a change of mind-set for people. It will take quite a while to run down the cost benefits of this, if there turn out to be any," said Mike Drips, an information architect at CSC in Houston.
Looking at the per-user, per-month fees for the subscription-based versions of Office ProPlus (see chart), another user believes that Microsoft has a better chance of selling Software as a Service (SaaS) to midsize companies than to larger ones.
"If a large shop has 20,000 users, this just looks like too much money. It could be doable for a company with closer to 1,000, but even 1,000 looks crazy because at $180 a user for a year that's $180,000," said one IT administrator who did not wish to be named. "I mean, good Lord, this is only Office we are talking about here."
Change is hard
Beyond cost, it could be that Office applications have taken root so deeply that many accounts have shaped essential business processes around them.
"Give Microsoft credit for creating a way of working with Office to where businesses are not only very comfortable with it, but have [also] built their business practices around the existing versions of it," said Paul DeGroot, principal at Pica Communications, a consulting firm specializing in Microsoft's licensing practices.
Another factor is cost-conscious customers that are staying longer with existing, on-premises versions of Office. They are doing so in part because their existing Enterprise Agreements (EAs) grant them a perpetual license to the software, meaning they own the software and sidestep monthly subscription charges. Many add Microsoft's Software Assurance plan to that license, which guarantees them attractively priced upgrades to the next version. Some are now questioning why they still need Software Assurance.
"Customers with Software Assurance are already licensed for Office 2013, so if they renew their existing EAs, what they are really paying for is Office 2016, a product they know nothing about," said DeGroot.
But if Microsoft convinces customers to switch to a subscription service for Office, it has a better chance of maintaining customers and continuing a steady revenue stream because it is more difficult for users to exit a subscription plan than one that grants users perpetual rights to the product for a one-time fee.
"The current licensing model actually encourages users to stop paying Microsoft. If they can move users into subscriptions, they have to continue paying whether they get the new products or not," DeGroot said.
No pain, no gain
While getting large customers to switch to an SaaS model may prove daunting, some observers have said that if Microsoft is successful, it will not only protect its cash flow, but it may also give Windows 8-based devices a much-needed boost against Apple and Google.
"Desktop sales have been saturated for a while now, and Microsoft needs ways to keep the gravy train rolling," said Carl Brooks, an analyst at 451 Research. "This is going to be a significant source of recurring revenue as long as a viable, low-cost alternative doesn't show up out of the blue."
Brooks added that the new subscription plan gives Microsoft a fresh and more meaningful way to upsell the millions of shops with aging versions of Office.
Addressing user skepticism, company officials said there are longer-term cost savings in not having IT manually install both server- and desktop-based versions of Office, as well as the resulting increased productivity of getting the latest software updates delivered automatically under one license.
"To get the whole productivity experience before, you had to stand up a SharePoint Server, stand up an Exchange Server, stand up a Lync Server and then put in your Office clients and -- by the way -- have all the current versions. Not that many people could do all that. Now you just pay a subscription, and that's all taken care of for you," said Julia White, general manager of Microsoft's Office Division.
Microsoft has also made it easier for users to incorporate a subscription for the new Office into their existing EAs by paying a "step up" from their current on-premises version of Office.
In concert with the new Office 365 desktop offerings, Microsoft announced the availability of the online server-based versions of Office 365, including Exchange, SharePoint and Lync.
Whether Office users decide to plunge into the services model or not, one observer notes there could be a downside for Microsoft. "The worst thing about Office for Microsoft is that people won't change. The best thing for Microsoft is that people won't change," DeGroot said.

Let us know what you think. Write to us at moderninfrastructure@techtarget.com
Dig Deeper on Enterprise software