News
Stay informed about the latest enterprise technology news and product updates.
Dell Software Group's John Swainson serves up his 2014 master plan
A Q&A with Dell Software Group President John Swainson reveals his top priority for next year: integrate Dell's acquisitions into a single entity.
AUSTIN, Texas -- Dell Inc. has its sights set on becoming a software and services provider, but its success hinges on a number of strategic decisions.
The guy making those decisions is John Swainson, president of Dell Software Group.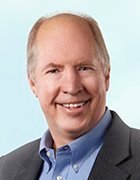 Swainson's background as a senior advisor in equity firm Silver Lake, as CEO and director of CA Technologies, and his long-time stint at IBM may serve him well as Dell attempts its ambitious shift from a hardware vendor to a software and services company.
Swainson sat down with SearchEnterpriseDesktop here at Dell World 2013 to discuss the company's goals for 2014, which include integrating Dell's disparate acquisitions into a single entity, exploring data analytics and possible entry into application areas that may give Dell Software an edge in the future.
When you look at where Dell Software is in software and services, how do you see this as the differentiator going forward?
John Swainson: Software is the catalyst as opposed to the whole element. The secret to having a higher-margin business that is successful and large ... is having lots of differentiation. It's proven to be hard to have differentiation if you're just selling hardware. Software can potentially provide the differentiation and can be the go-to-market model, as can the services capability.
Software gives us a better value proposition for customers that inherently leads to better margins. I would be hesitant to say we live and die on the success of software because I think it's a more complex equation than that, but software is pretty important.
What about Software as a Service [SaaS]?
Swainson: I don't get hung up on the delivery model. ... You have to deliver software in an appropriate way to the customer for the use he wants to make of it. If the customer is doing cloud stuff, you probably are going to want to deliver it to him as a service because that will make it easier.
I'll give you a case where you might want to do something different -- our Enstratius cloud management product. We deliver it in two ways: One is as a service and one as a standalone application. And the reason is that there are two distinct use cases. One use case is by cloud providers themselves like Rackspace who use it today as a tool to manage the portfolio of applications running on their public cloud. They don't want a SaaS service. They want to be the SaaS provider. You have to give it to them in the form they can host it. There are lots of big companies who think and behave in a very similar way.
I see SaaS being an important part of an important delivery model for products, not because it's SaaS, but because it's aligned with the way customers want to use this stuff. I don't think everything will go to SaaS. There is a trend toward SaaS, particularly on the part of applications, and there are some things that will never be SaaS.
What do your enterprise customers tell you about bring your own device [BYOD] and security as their biggest pain points?
Swainson: One is to do with how people actually position themselves to take advantage of the increasingly compelling economics around ... cloud computing. I use that term to indicate it's more about how do you use industry standards-based technology rather than proprietary technology.
As the gap widens, the economics are more compelling with the level of customer interest overcoming the level of customer inertia. ... It gets to the point where the interesting things with the cache-coherent stuff isn't that you can run a ton of IOPS; it's that you can now build systems that horizontally scale to very large sizes.
Second is how do I use all this data? I am drowning in data. I have all these systems that are logging stuff, I've got these devices that are firing stuff in, I've got these point of sales things, and I know implicitly there is value here. How do I sort through it? What tools can I use that are affordable and cost-effective to really take advantage of it?

We're not looking to reinvent things.

John Swainsonpresident, Dell Software Group
A lot of people are really struggling [with BYOD] right now; how do I deal with employee-owned devices in my environment, and how do I make this secure? If the employee loses the device, what are you going to do about it? Right now, the answer is you're either going to kill the device and employees are not going to be happy about it, or you're going to take a risk. Frankly, a lot of people right now are running pretty big risks.
The [enterprise mobile management] EMM announcements we made are giving people a set of choices to deal with the security risks associated with bring your own [device]. How do you give people tools to manage it all the way, from very tightly managing it to very loosely managing it?
Fourth area is security and protection. How do I make the environment more robust and make sure it is not going to inadvertently be subject to either external or internal threats? The internal threats thing is really a big deal. Obviously, the Snowden thing was an extreme example of an issue that people are now coming to grips with.
Dell bought eight companies in the past year or two. What do you think is missing going forward?
Swainson: The first thing we have to do is to integrate more of the offerings we bought. There is a lot of organic development that we have to do to build out things like EMM. I'm sure as we start working with customers in the next few months, they are going to tell us things we didn't understand and didn't imagine. We're going to end up having to decide and partner with someone for that or buy someone.
I can see us having us to do more around cloud. I can see us having to do more around big data. We've got some good tools today in big data, but there are some areas in big data that we will want to build or buy to participate more broadly in those markets.
There's been an ongoing question of, do we want to participate in the application space? If so, which part of it do we want to be -- industry-specific applications or focused on small business applications? That is a question we haven't answered for ourselves.
Would Dell provide the applications and create them?
Swainson: Possibly. It's half the market. It's half the software business. ... It's another area that we are going to think about.
We like the segments we're in. We think there is a lot of potential and opportunity and place to play. But we continue to learn more every day, and there is another thing we say, "Gee, maybe that would make sense for us to look at too."
What about application management?
Swainson: We think we've got a good story around endpoint application management.
We haven't done anything around endpoint applications per se [such as] productivity applications. That's part of the whole application discussion. Should we be in that? Maybe. There's complexity in that it puts you in conflict with Microsoft. Maybe that's not what we want to do, but maybe we see opportunities that are new and exciting.
I don't think we're likely to go off in places that are very mature. We're not looking to go reinvent things. We are looking to do things because there is major market disruption happening, and as a participant in that disruption, it gives us the opportunity to reset the economics for the customer.
What are your top priorities for 2014 and 2015?
Swainson: One is around go-to-market and focusing on getting better alignment of product, channel and geography. When we put the organization together, we said we're not going to rationalize it. We're just going to put it together and see what works and doesn't work. We in effect got every product through every channel, and we are pretty sure that's not the optimal way of running the business. You will see us be much more specific about what products go through what channels, what do we use partners for, by product and geography. That is something we're right in the middle of developing now.
The second area we are very focused on is continuing the journey of integration of products and creating these solutions by putting stuff together, getting more efficient and operating as a single company instead of eight acquisitions. Those are the two big ones.
We're still working through how to integrate the infrastructure so that we have a single IT system to support all this stuff.
Is that because of the acquisitions?
Swainson: We have eight acquisitions and eight ordering systems. We're down to about five, but our goal is to be down to one by the end of next year.
Dig Deeper on Unified endpoint management