Share this item with your network:
The key to end-user computing

Kirill Kedrinski - Fotolia
IT shops weigh diverse application delivery methods
Web apps, virtualization and desktop as a service are just a few of the application delivery methods IT can choose. Admins should stay flexible when sorting through the options.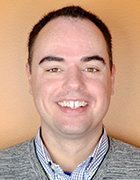 By
Organizations today face the challenge of weighing several different application delivery methods.
Many factors come into play, such as security and compliance, the amount and types of apps users need, infrastructure considerations and cost. From native applications to web apps and from virtualization to cloud computing, each delivery method has its advantages and drawbacks.
"You can solve a problem five different ways, but which is the best?" said Shawn Umansky, network engineer at Saint Michael's College, a VMware View customer in Colchester, Vt. "You might have a costly project, or you have disgruntled people because it doesn't quite give them what they need. If you don't get it right, it can be a pretty miserable experience."
Native apps -- which are installed directly onto a PC or mobile device -- offer the best performance, but they have drawbacks in terms of compatibility and flexibility.
In modern, mobile workplaces, there may be many different versions of operating systems in use, from Windows 7 and Windows 10 to Apple and iOS and Google Android. It can be taxing to make sure every enterprise app works on each OS. If an organization wants mobile device users to have native access to a legacy Windows app, for instance, it would require development of a whole new version of that app for each mobile OS -- an expensive and time-consuming proposition.
For these reasons, organizations may seek ways to provide access to an application from multiple device types and operating systems. IT has several options with this approach, including web apps, desktop and application virtualization and cloud computing.
Web apps
Web apps run inside a browser instead of directly on a PC or mobile device. Because they aren't reliant on a specific operating system, they can run on a wider variety of devices. It takes significant resources to develop a web version of a legacy Windows app, but once that occurs, the app can run on any device with a web browser. The organization does not have to build multiple versions of the app for multiple operating systems.
When a Windows application gets a complete redesign into a web app, however, it often doesn't live up to user experience expectations. Users access web apps from multiple device types -- PCs, smartphones and tablets -- and each device type has a unique user interface.
If you don't get it right, it can be a pretty miserable experience.

Shawn Umanskynetwork engineer, Saint Michael's College
"[Developers] need to redesign the GUI to fit the interface, and that's not always a successful change," said Rory Monaghan, an independent consultant in Phoenix.
Sometimes users end up reverting back to the desktop application and not using the web app because they are not as familiar with the different interface, Monaghan said.
Another problem with web apps is that not all browsers support all features. If a browser doesn't support a feature a developer wants to implement, then they can't include that in the web app even if it's included in the desktop app.
Desktop and application virtualization
When it comes to application delivery methods, desktop and application virtualization are best suited for dealing with applications that handle critical data because of the security they offer. With virtualization, applications live in an organization's data center, so there is no concern about a user losing a device with company data on it.
Virtualization is a great method for running applications on unsupported operating systems. With application virtualization, for example, a Windows 10 user can access an incompatible Windows 7 application.
"IT people are saying, 'We don't have time to test all these apps, and the easy way to do this is to just virtualize them,'" said Robert Young, research director at IDC.
Virtualization can also help organizations embrace mobility because it allows users to access their desktops, applications and data without physically being in the office or on the corporate network.

"You can access from anywhere," Umansky said. "We use it for a lot of different scenarios, but the one that pushed us … is providing students access to course apps outside of the environment."
A downside is that virtualization -- VDI in particular -- can be costly. It requires a significant support infrastructure, and higher-salaried IT professionals are usually needed to manage the back end. Converged and hyper-converged infrastructure (HCI), which bundle most of the required infrastructure and management software, can make it less complex and expensive to deploy VDI, however.
Saint Michael's College plans to deploy HCI in the next six months as some of its infrastructure hardware reaches the end of its lifecycle, Umansky said.
Desktop as a service
Desktop as a service (DaaS) is basically VDI in the cloud. Organizations pay a fixed monthly cost per user, so there isn't a large upfront implementation cost and there is no on-premises infrastructure to manage.
Because DaaS is in the cloud, however, many organizations are still not completely comfortable with it. IT is at the mercy of the DaaS provider whenever there is an outage, and there is some hesitation about not storing corporate applications and data in-house. In addition, organizations would like to maximize the return on their existing infrastructure investments, which is holding back DaaS adoption.
Only 15.1% of organizations plan to implement DaaS this year, compared with 25% for desktop virtualization and 25.9% for application virtualization, according to TechTarget's IT Priorities survey.
Another option among application delivery methods is to combine VDI and DaaS. Products such as Citrix Cloud and VMware Horizon Cloud allow organizations to host some applications in the cloud and deliver them through DaaS while also keeping more sensitive apps and data on premises. IT admins can manage both instances through one management console.
Make the right choice
Security should top the list of issues organizations want to address when choosing from these application delivery methods, said Doug Grosfield, president and CEO of Five Nines IT Solutions, an IT consultancy in Kitchener, Ont. Other factors should include where users typically do their work, how they work and the amount of data the application in question needs to transfer and process, he said.
Organizations must weigh the pros and cons of each delivery method and decide what they're comfortable with. Consider the following questions:
Do your apps deal with any sensitive information?
Do you want your apps in the cloud, on premises or a mix of both?
Can you afford a large upfront cost and salaried infrastructure experts, or would you be more comfortable with a subscription model and third-party management?
Businesses need to stay flexible with their application delivery strategies because modern work styles are constantly evolving, Monaghan said.
"You should really think about your five- to 10-year plan," he said. "Don't think, 'Well, today we are going all physical desktops.' What if you need to pivot and move to some other platform in the future?"
Next Steps
Complete guide to app delivery options
Find the right application delivery controller
Deep dive into the app virtualization market