Share this item with your network:
The key to end-user computing

ra2 studio - Fotolia
IT looks beyond cost for EUC technology ROI
Evaluating the ROI of technologies such as EMM and VDI is not as straightforward as one might think. Businesses must forget about cost savings and consider other factors.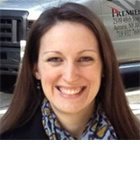 By
Money doesn't grow on trees, and it certainly doesn't grow in IT departments, either. Technology budgets are tight, yet businesses still expect IT to get the most bang for its buck. End-user computing technologies can deliver a strong ROI, but it doesn't often come in the form of leafy green bills.
With hardware and infrastructure technology, such as servers or storage, it can be easier to determine ROI -- the benefits of a resource compared to its cost. Modernizing those resources can provide cost savings around operations, power and cooling, floor space and more, helping the business make more money. But end-user computing (EUC) doesn't offer the same opportunity for direct financial gains because it's not really about gleaning benefits from technical operations. It's about getting more out of people.
"The term ROI has shifted to not being monetary anymore," said Michael Mathews, CIO at Oral Roberts University in Tulsa, Okla. "You can have all the ROI in the world, and if you're not competitive, it's useless."
EUC helps companies remain competitive by better enabling their employees. But employee enablement isn't a quantifiable benefit, so EUC technology ROI is less tangible. Returns come in the form of productivity, employee satisfaction, reduced burden on IT staff, data security and more. Financially, businesses can see ROI by simply spending less on technology than they did before implementing EUC tools, not necessarily profiting from its deployment, Mathews said.
It also differs depending on the technology: Enterprise mobility and desktop virtualization tools each bring their own types of ROI.
How EMM brings ROI
By investing in mobile app development and delivery, companies can see big increases in terms of employee efficiency. Modernizing business processes via responsive mobile and web applications gives employees more customized, simplified and easier-to-digest interfaces -- helping them get work done faster and more easily. Still, IT departments often must purchase entirely new tools to build these apps; traditional software development products won't cut it. And mobile app development expertise is few and far between, so those skilled workers are another expense that makes it more difficult to achieve ROI.
Enterprise mobility management (EMM), on the other hand, is often available from vendors that companies already have relationships with, such as Citrix, VMware, Microsoft or IBM. Sometimes these companies even offer EMM licenses with their other products. That's in part why EMM can bring even greater ROI.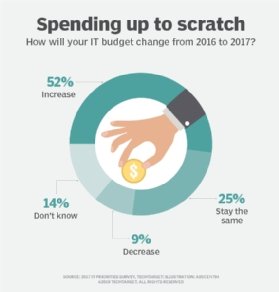 EMM helps IT keep track of the types of devices and operating systems in its environment, and who is accessing what data and how. With that information easily accessible, administrators can more easily troubleshoot issues that arise.
"You've dramatically reduced the burden of the training of your tech staff right there," said Willem Bagchus, a messaging and collaboration specialist at United Bank Inc., based in Parkersburg, W.Va. "That is where your return on investment comes from."
The ability to track devices via EMM also means fewer lost devices, which saves money.
United Bank implemented VMware's AirWatch EMM and restricted users to Apple iOS devices. The first thing the IT department did was deliver corporate email using AirWatch's business profiles that allow administrators to customize which apps they want to deliver to certain users. Doing so manually would have taken a huge amount of time, Bagchus said.
Device ownership also affects the ability to achieve mobile technology ROI, Bagchus said. With the corporate-owned model at United Bank, for example, IT controls everything that goes on the devices and doesn't have to worry about corporate data leaking in what could be a costly data breach.
Dollars is not the right metric to look at when considering ROI for virtual technologies.

Todd KnappCEO, Envision Technology Advisors
With BYOD, however, "you're saving only the actual retail price of the phone and the actual cost of the data," Bagchus said. "But what you pay in terms of productivity and security risks … could cost the company millions and millions of dollars."
Don't eye VDI for profit
On the desktop side of things, one of the biggest decisions IT shops need to make is whether or not to adopt virtualization. Productivity gains, increased security and the ability to cut down on staff are top reasons organizations adopt VDI -- not to make money, said Todd Knapp, CEO at Envision Technology Advisors, an IT services firm in Pawtucket, R.I.
"Dollars is not the right metric to look at when considering ROI for virtual technologies," he said. "You can't just look at what was the cost of physical PCs versus the [VDI] solution; you have to look at all the other peripheral gains."
In fact, Knapp sees clients whose cost of implementing virtual desktops is higher than managing their existing physical desktops. The ongoing operational costs of VDI may be less than those of physical desktops, but still, financial gain is not often a pillar of an IT department's case to higher-ups for buying VDI. Desktop as a service could help alleviate some of the upfront costs, however, because IT pays for only what it needs on a subscription basis, and there's no support infrastructure to buy.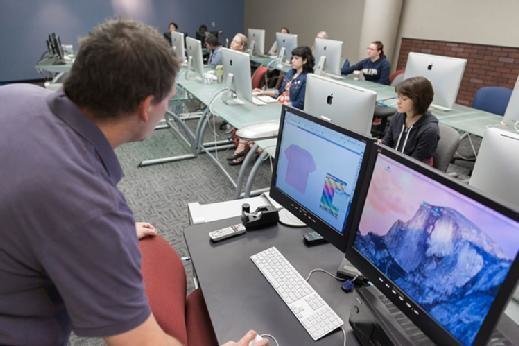 Oral Roberts University, however, was able to cash in on VDI. Students and employees use virtual desktops at kiosks in libraries and study rooms, which aren't typical enterprise uses, as well as from home. Because they access shared software, which is common in the business world, IT got to purchase fewer licenses for expensive applications such as computer-aided design.
Oral Roberts achieved ROI by spending about $200,000 less in one year, plus the time saved from not having to manually deploy individual apps to physical desktops, Mathews said. In addition, the school slimmed down the IT department, needing just one person to handle its entire VDI deployment of 1,700 clients across campus.
"One employee now manages all that, upgrades it, patches it, makes sure that it's current and tested," Mathews said. "If we didn't have virtual desktops, we'd probably have three technicians running around constantly fixing, correcting, installing, de-installing."
For highly regulated companies, security is the best benefit of VDI. Running desktop operating systems and applications and storing their data in the data center means IT departments don't have to spend on local endpoint security tools. Plus, a data breach can be very costly in terms of cleanup, compliance fines and the effects on a company's reputation, so the reduction of risk is worth the price tag, Knapp said.
How to determine EUC technology ROI
There are plenty of ways to calculate the ROI of a potential EUC project, both financial and otherwise.
Organizations can turn to tools from vendors. VMware's EUC ROI Calculator website, for example, lets businesses enter data about their existing environment and planned project. It then calculates the potential savings, an ROI percentage -- the financial gain expected from the deployment divided by the cost of the technology -- and the period of time over which the project will pay those dividends. Online calculators don't guarantee results, however. Plus, vendors' calculators and even customized, in-person assessments that vendors, consultancies or other companies offer can be generous with their numbers. They often take into account factors that look good on paper, but don't necessarily lead to ROI in the real world.
Consultancies and analyst firms also provide vendor-neutral ROI assessments. Aberdeen Group, a Boston-based research and consulting firm, for instance, offers clients recommendations on ways to improve their ROI for a given technology. The assessments are based on surveys, where the business answers questions about its environment and goals, and data from Aberdeen's market research. They don't calculate an ROI percentage, but rather give advice on what organizations can do to meet their ROI objectives.
"It's more about reducing complexity, reducing challenges, increasing end-user productivity," said Jim Rapoza, senior research analyst at Aberdeen.
Some CIOs take matters into their own hands to show EUC technology ROI benefits that aren't necessarily monetary. When Mathews arrived at Oral Roberts a few years ago, the school wanted to get more value out of its technology investments. He needed a quantitative way to demonstrate the qualitative benefits. So he created what he called the Digital Transformation Index (DTI), a list of goals whose success can be measured.
For instance, one is to have 100% of university content accessible via smartphones. In 2014, the school reached 40%, and by 2016, was at 90%. Each metric also has a numerical value assigned that indicates how important it is to the business; adding up the values determines how close the school is to its overall DTI goal. By the end of 2016, the IT department had exceeded the composite score they'd been shooting for since the DTI began.
And all that even led to financial ROI: The university reduced spending on its technology contracts, maintenance requirements, systems and staff by 40% because of these initiatives, Mathews said.
"I'm not getting bothered to try and make money anymore," he said. "I'm getting encouraged and inspired to go out and invest more because they see the return on it is more students, more stories, more fanfare, more parents wanting their sons or daughters coming to the campus."
Dig Deeper on Windows applications