Fotolia
MobileIron, VMware can help IT manage Macs in the enterprise
Macs are gradually making their way into traditional organizations, so IT professionals are now looking for improved Mac management capabilities.
As Apple computers have become more popular among business users, IT needs better ways to manage Macs in the enterprise. Vendors have responded with some new options.
The traditional problem with Macs is they have required different management and security software than their Windows counterparts, which means organizations must spend more money or simply leave these devices unmanaged. New features from MobileIron and VMware aim to help IT manage Macs in the enterprise in a more uniform way.
"Organizations really didn't have an acute system to secure and manage Macs as they did with their Windows environment. But now, what we are starting to see is that a large number of companies have started taking Mac a lot more seriously," said Nicholas McQuire, vice president of enterprise research at CCS Insight.
Macs in the enterprise see uptick
Windows PCs have long dominated the business world, whereas Apple positioned Macs for designers and other creative workers, plus the education market. There are several reasons why businesses traditionally did not offer Macs to employees, including their pricing and a lack of strong management and security options. About 5% to 10% of corporate computers are Macs, but that percentage is growing, McQuire said.
There are a few potential reasons for the growth of Macs in the enterprise. Demand from younger workers is a big one, said Ojas Rege, chief strategy officer at MobileIron, based in Mountain View, Calif. In addition, because Macs don't lose value as quickly as PCs, the difference in total cost of ownership between Macs and PCs isn't as significant as it once was, he said.
"A lot of our customers tell us that Macs are key to the new generation of their workforce," Rege said. "Another key is that the economics are improving."
New capabilities help manage Macs in the enterprise
It is surprising how many people still think they do not need additional software to help secure Macs.

Tobias Kreidldesktop creation and integration services team lead, Northern Arizona University
Windows has managed to stay on top in the eyes of IT because of its ability to offer more management platforms from third parties. Despite some options, such as those from Jamf, the macOS management ecosystem was very limited for a long time. But as the BYOD trend took off and shadow IT emerged, more business leaders felt they could no longer limit their employees to using Windows PCs.
VMware in August introduced updates to Workspace One, its end-user computing software, that allow IT to manage Macs in the enterprise the same way they would mobile devices. Workspace One will also have a native macOS client and let users enroll their Macs in unified endpoint management through a self-service portal, just like they can with smartphones and tablets.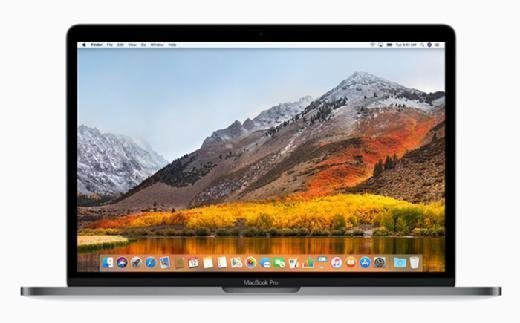 MobileIron already supported macOS for basic device configuration and security. The latest improvements included these new Mac management features:
secure delivery of macOS apps through MobileIron's enterprise app store;
per-app virtual private network connectivity through MobileIron Tunnel; and
trusted access enforcement for cloud services, such as Office 365, through MobileIron Access.
Mac security threats increase
At Northern Arizona University, the IT department is deploying Jamf Pro to manage and secure Macs, which make up more than a quarter of all client devices on campus. The rise in macOS threats over the past few years is a concern, said Tobias Kriedl, desktop creation and integration services team lead at the school in Flagstaff, Ariz.
The number of macOS malware threats increased from 819 in 2015 to 3,033 in 2016, per a report by AV-Test. And the first quarter of 2017 saw a 140% year-over-year increase in the number of different types of macOS malware, according to the report.
"It is surprising how many people still think they do not need additional software to help secure Macs," Kreidl said. "[Apple macOS] is pretty good as it stands, but more and more efforts are being spent to find ways to circumvent Mac security, and some have been successful."