Share this item with your network:
The key to end-user computing

freshidea - Fotolia
End-user monitoring gets a leg up with AI, analytics
IT pros have their hands full when it comes to monitoring applications and infrastructure performance. Analytics and AI are beefing up EUC monitoring tools to make it easier.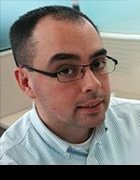 By
As more endpoints and applications make their way into the workplace and generate more data, traditional monitoring tools -- and the IT professionals who use them -- struggle to keep up.
It's harder to identify the causes of application and infrastructure performance problems and respond to them in a timely manner. In response to these challenges, new end-user computing (EUC) monitoring tools that rely on AI, machine learning and big data analytics have emerged. These technologies are popular buzzwords throughout the IT industry, and they may conjure up visions of a future in which sentient robots rule the world. In the EUC market, however, they're real, and their time is now.
"There is a lot of hype around it," said Jarian Gibson, an independent EUC consultant. "But I understand why, because it's where these tools need to go."
Three end-user monitoring challenges
Infrastructure and application monitoring software typically looks for deviations in normal behavior, such as spikes in an application's CPU or bandwidth use. It then alerts IT of a potential problem, and some products even attempt to identify the cause.
This approach has worked well enough at a basic level, but the rise of mobility and new ways of delivering applications to users has exposed some flaws. IT professionals face three major challenges when monitoring modern endpoints and their support infrastructures:
It's a reactive approach. By the time monitoring software issues an alert, the problem is already happening, and it's potentially affecting user productivity.
"We're not doing enough on a proactive basis," Gibson said.
It's hard to pinpoint the causes of problems. When physical desktops were users' only devices, and they all ran IT-approved applications and accessed the same corporate network, there was a fairly limited number of potential root causes. Chief among those were the network infrastructure, the desktop hardware and operating system, and the applications themselves.
But these days, the average consumer owns more than three connected devices, according to a 2016 survey by GlobalWebIndex. People are using more of these devices for work, and they also have a mix of employer-provided physical desktops, virtual desktops and mobile devices at their disposal to access applications. To further complicate matters, they connect these devices to a variety of public, private, secure and unsecure networks. An issue with any of these components can cause a problem, and there are so many that it can take significant time and effort for IT to manually sort through them all.
"Trying to analyze it and digest it into something consumable and meaningful is the biggest thing," said Patrick McGraw, virtual infrastructure engineer at Western Carolina University in Cullowhee, N.C.
Test your knowledge of VDI user environment management tools
Prove what you know about user environment management tools with this quiz, covering VMware's built-in UEM tool, UEM alternatives and more.
The "problems" may not be problems at all. The thresholds that trigger end-user monitoring alerts don't always align with issues that are perceptible to users. A computer's network speed may suddenly drop, but if the user isn't working in a bandwidth-intensive application and doesn't notice any lag, it's not necessarily something that IT needs to address. Conversely, users may experience problems when everything looks like it's running smoothly on the monitoring dashboard.
IT professionals sometimes don't even know what data they need from end-user monitoring to ensure a positive user experience, McGraw said.
Analyze this
The two major EUC platform vendors, Citrix and VMware, both launched new analytics-focused end-user monitoring offerings this year, following in the footsteps of several third-party providers.
Citrix Analytics Service monitors the behavior of users, devices, applications and data running on the company's EUC products, including XenApp, XenDesktop, XenMobile and ShareFile. It then uses machine learning algorithms to analyze this behavior and identify potential threats, either from attackers or from workers who aren't following security best practices. The service can also respond automatically to these threats by temporarily blocking unsecure applications or restricting compromised users' access to corporate resources.
Citrix Analytics relies heavily on contextual data, such as what devices workers are using and where they're logging in from. It's hard to make sense of that information manually, so the service's machine learning capabilities will be a big help, Gibson said.
What's being stored, where's it being stored and who has access to it?

Jarian Gibsonconsultant
VMware's offering, Workspace One Intelligence, focuses more on automating responses to threats and user experience problems across physical and virtual desktops, mobile devices and their applications. The end-user monitoring service relies on technology from Apteligent, a vendor VMware acquired in May. Using those in-app analytics features, Workspace One Intelligence can automatically identify a UX problem caused by a bug, alert developers and roll back to the prior release.
Western Carolina University is an all-VMware shop using the vendor's vRealize Operations for Horizon to monitor its virtual desktops. The product is good, but it's huge -- vRealize Operations also monitors data center infrastructure and applications -- which makes it hard to customize, McGraw said. Workspace One Intelligence is appealing because it's focused on EUC and its analytics capabilities could help the university get better insights into the hundreds of applications it manages, he said.
Other companies that have brought data analytics to end-user monitoring tools include ControlUp and UberAgent. ControlUp Real-time collects and analyzes data from across all the vendor's customers and uses that information to proactively alert IT about upcoming physical and virtual desktop problems that could have a negative effect on UX. And UberAgent uses Splunk's big data analysis of physical and virtual desktop performance to create dashboards that illustrate the metrics that matter to users, such as logon times and network latency.
Data security and trust issues linger
Despite the benefits of AI, machine learning and data analytics for EUC monitoring, IT professionals still have some concerns.
On a practical level, there's the issue of getting these new technologies to work. Most virtual desktop infrastructures and their traditional monitoring tools live on premises, but these emerging technologies rely primarily on the cloud for heavy-duty data processing. Proper integration with existing in-house systems will be key to their success, Gibson said.
Because these new end-user monitoring tools collect and analyze so much data, security will be paramount.
"My biggest concern is the data part of it," Gibson said. "What's being stored, where's it being stored and who has access to it?"
The trend toward more automated incident responses could also be problematic. It's important to respond to problems quickly, or even stop them before they happen, but organizations shouldn't depend solely on AI to make these decisions for them, McGraw said.
"I'd want to see how well that works and make sure we're not getting false positives," he said. "It'd probably take a while for us to trust it."
Dig Deeper on Windows applications