Share this item with your network:
The key to end-user computing

alphaspirit - Fotolia
How to deal with the complexities of unified workspaces
Users work with a host of different devices these days, and IT must manage them all. Unified workspaces can help, but they can introduce some complexity as well.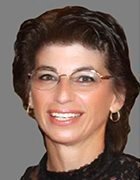 By
The days of desktop administrators handing out cookie-cutter Windows devices to users are dwindling. IT staff must support many different device types among millennials, internal technologists and untethered workers such as salespeople, field support staff and executives.
At the same time, users want the same experience when accessing enterprise resources, regardless of the device. Let's take a look at the behind-the-scenes complexities and examine how IT can address this challenge around unified workspaces.
Endpoint devices
The lines have blurred between tablets, smartphones and traditional computers. For example, is the Microsoft Surface a tablet or a laptop? Further, most users have several endpoint devices they regularly access for work-related applications and data.
If the CEO says that she likes Apple products and wants personal and business reminders to appear across her MacBook, iPad and iPhone, IT must make it so. Or what if users prefer to use Android smartphones and tablets? And what will happen if and when Microsoft finally releases the rumored Surface Mobile device line so that the user experience will be seamless across all device types? IT might love it because they can lock it down, and users may or may not.
The average user doesn't know or care about the back-end systems and processes; he or she only wants to click an application and have it launch.
There are many complexities involved with ensuring that a sales representative can submit a detailed expense report through an accounting application securely accessed from an Android tablet so that someone in the finance department can process it from a MacBook and print a check. The sales rep probably doesn't know that the mobile device management (MDM) lockdown policies on the Android tablet differ slightly from those on the CEO's iPad and iPhone, or that the company's printers may not work with the finance staffer's Mac.
Further, the device types IT staff can support may depend on the organization's specific MDM platform and its secure access mechanism. If the product uses a VPN, it often requires an antivirus check, and the vendor may only support specific device types, potentially limiting user devices to those running Windows and macOS.
Addressing unified workspaces challenges
The average user doesn't know or care about the back-end systems and processes; he or she only wants to click an application and have it launch. One way to provide this functionality is to exclusively run SaaS applications. Because users can access these applications from a browser, the experience should be the same regardless of device. (There are occasionally minor differences between browsers, and there are also some applications that require a specific browser or version.)
Employees can also access virtualized applications and desktops from just about any type of endpoint device. Virtualization is not always the perfect solution to the problem, however. The user experience may vary on some endpoint devices, so IT departments may choose to disallow specific device types. Or the CEO who loves Apple may find that data drilldown in a virtualized enterprise resource planning application on an iPhone is a poor experience, whereas accessing that same application on her iPad is suitable.
Users are indeed driving the endpoint devices that IT supports in the workplace. Providing employees with fully unified workspaces presents challenges based on the specific devices, applications and requirements, and the best way to address these challenges is with SaaS or virtualization.
Dig Deeper on Windows applications