Share this item with your network: BACKGROUND IMAGE: iSTOCK/GETTY IMAGES
The new automation imperative

iSTOCK/GETTY IMAGES
Evaluate
Weigh the pros and cons of technologies, products and projects you are considering.
New endpoint management tools make unified device management a reality
The elusive goal of unified device management is getting easier in 2014 with Windows 8.1 Workplace Join and Android thin clients, says our columnist.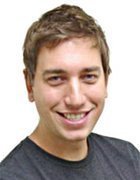 By
Modern enterprises are awash with a myriad of platforms: Windows, Linux, Mac, iOS, Android, BlackBerry. But there's no single unified device management framework that can handle them all. Even if you focus just on the end-user devices, you need System Center to manage Windows desktops, BlackBerry Enterprise Server to manage BlackBerrys, a thin-client management tool to manage your thin clients, and some kind of mobile device management or enterprise mobility management suite to manage iOS and Android phones and tablets. Unfortunately, each of these requires a different skill set, team and technique, which ultimately leads to a fragmented end-user management environment.
Fortunately the winds of change are upon us, thanks to several recent advancements in the device management world.
Toward unified device management
For Windows desktops, the operating system has a new feature called "Workplace Join." Prior to Windows 8.1, if you wanted to manage a Windows client, you had to join it to a domain. This worked fine for corporate-owned devices, but it didn't make sense for home computers or for users who wanted to use their own devices. (Could you imagine domain-joining a BYOD laptop? It was the equivalent of the IT department "rooting" a user's computer.)
Windows 8.1's Workplace Join provides a middle ground between a full domain join and a completely unmanaged device. A Workplace Joined client can securely access corporate resources when it needs to, giving IT some peace of mind, while still allowing users to have full control of their laptop when they're not accessing corporate resources.
Windows 8.1 also adds support for the Open Mobile Alliance Device Management application programming interface, which allows organizations to manage client settings via mobile device management (MDM) and enterprise mobility management (EMM) tools like those from MobileIron, AirWatch or Citrix. This is great because it means you can use a single tool to manage phones, tablets and laptops.
Thin clients can receive similar treatment. While there have always been thin clients based on Windows Embedded OSes, their cost and complexity limited them to specific corners of the IT world. The vast majority of thin clients have traditionally been powered by Linux, so IT shops had to run proprietary management suites to secure and manage them.
But now we're starting to see thin clients running on Android. Sure, older versions of Android were built for touch interfaces and small screens, but recent builds have broader support for physical keyboards, mice and track pads, and we're starting to see Android-based laptops and convertible devices.
Thin-client makers are taking note, and now there are several thin clients on the market that run Android instead of Linux. These thin clients plug into regular screens, keyboards and mice, and they use the Android versions of desktop client software to connect to remote computing environments via Citrix, VMware and Microsoft.
Android thin clients also have the ability to run Android applications locally, meaning they run mainstream Android doc sharing, file syncing and Web browser applications instead of obscure Linux desktop products.
The real benefit of an Android thin client, however, is that you can manage it with the exact same MDM or EMM tools that you use to manage your phones and tablets!
Mac desktops and laptops can be part of this, too. The latest version of the Mac OS X (Mavericks) has MDM-like extensions that allow Mac OS X devices to be managed with the same Apple Profile Manager software that you use to manage iPhones and iPads.
So overall, things are looking good for enterprise unified device management. It's 2014, and it's finally possible to consolidate your management tools while still being able to manage all the different platforms that end users require.
Dig Deeper on Unified endpoint management