Share this item with your network:
Hybrid cloud command and control

Fotolia
Windows 10 adoption will follow smaller, quicker updates
Enterprise adoption of Windows 10 isn't likely to follow the same pattern as for Windows 7, and that's a good thing, writes columnist Brian Madden.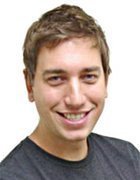 By
One of the biggest end-user computing stories of 2014 was that enterprises finally moved off of Windows XP. But rather than move to Microsoft's latest desktop OS -- Windows 8.1 -- the vast majority of enterprises moved to Windows 7, an OS that's already over five years old.
Microsoft has already released a preview of Windows 10, and it seems that it will be widely adopted by enterprises. This keeps with the "every other" desktop OS migration pattern we've seen in enterprises since the '90s.
Enterprise adoption of Windows 10 isn't likely going to be an exact repeat of Windows 7 adoption -- and that's a good thing.
The gap between Windows XP and Windows 7 was huge: The latter broke a lot of applications, it had a new user profile model, security was completely different, and most people moved from 32- to 64-bit architectures.
The move from Windows 7 to Windows 10 is much less daunting. The apps are the same. Compatibility is the same. Back-end management is the same. From an IT admin's standpoint, there's almost no difference between the two.
IT can allow users to run Windows 7 and Windows 10 side by side without the support nightmare of Windows XP and 7. So IT won't be pressured to move from 7 to 10, and, more importantly, there won't be pressure to not start using Windows 10 immediately.
My prediction is that Windows 10 will first trickle into enterprises attached to new hardware -- just like how Windows 8 and 8.1 entered enterprises. (Actually, Windows 8 and 8.1 devices might be the best initial candidates for migration to Windows 10.) IT won't have to immediately say, "No" to these devices, but they also won't have to run out and upgrade everyone to Windows 10 overnight.
Microsoft often mentions that Windows 10 updates will be smaller and more frequent -- akin to rapid app development versus waterfall development. Instead of waiting five years between major OS updates, we'll get 15 little changes every three months that add up to the same after five years.
The move to Windows 10 itself will be the first of the "smaller and more frequent" changes that we'll see after Windows 10 -- and this will be a good thing for IT.
BRIAN MADDEN is an opinionated, supertechnical, fiercely independent desktop virtualization and consumerization expert. Write to him at [email protected].