Evaluate
Weigh the pros and cons of technologies, products and projects you are considering.
New Microsoft Office 2013 features you need to know about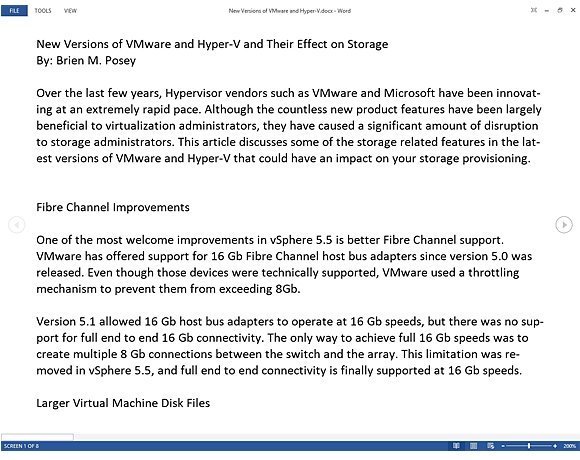 Because touchscreen devices are becoming more common, Word 2013 offers a Read view that is optimized for use with touchscreens. Read view shows a large-print version of a Word 2013 document, and you can use swipes to move from one page to the next.
There are also some touch-optimized menus that can be accessed while in Read view. These menus allow you to perform simple tasks such as finding a piece of information within the document.
Despite adopter hesitance because of the touch-centric Windows 8 operating system, Microsoft has addressed those using tablets or straddling interfaces with its Windows 8.1 update.
View All Photo Stories