Evaluate
Weigh the pros and cons of technologies, products and projects you are considering.
Three visual disk analyzer utilities to help you optimize disk space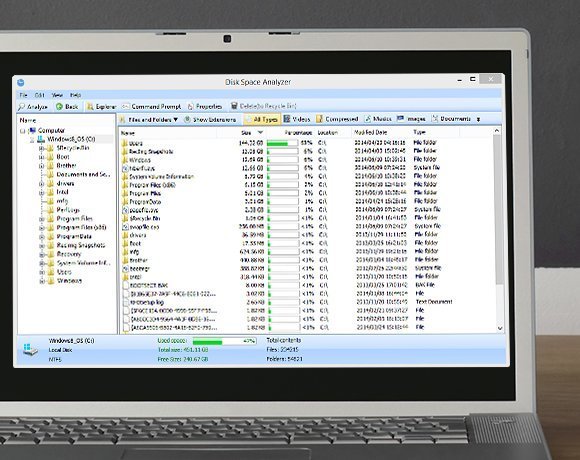 Source:
Getty Images/iStockphoto
Another terrific disk analyzer is part of the Glary Utilities suite, a highly rated collection of tools for managing and maintaining the health of your computer. Glarysoft provides both a free version and a Pro version of Glary Utilities.
To get started, download and install the application suite on your computer. In the main Glary Utilities window, click the Disk Space Analyzer icon along the bottom.
Just like WinDirStat, the analyzer prompts you to select all local drives, an individual drive or browse for a local or network folder. And the disk space visualizer is quick! It scanned a 450 GB hard disk in less than 30 seconds and displayed the results window shown here.
Although there's no treemap, the results window shows a directory list with the folders that are stuffed with the most files. The meat of Disk Space Analyzer is the toolbar above the results pane. Select Show All Files from the first drop-down list to zoom in on files (in ascending order by size).
Or, click Show Extensions to see a list of file extensions and the combined disk space of those files, or click Videos, Compressed, Music, Images or Documents to narrow the file list to those file types.
View All Photo Stories