Evaluate
Weigh the pros and cons of technologies, products and projects you are considering.
Six Windows 10 Fall Creators Update features to know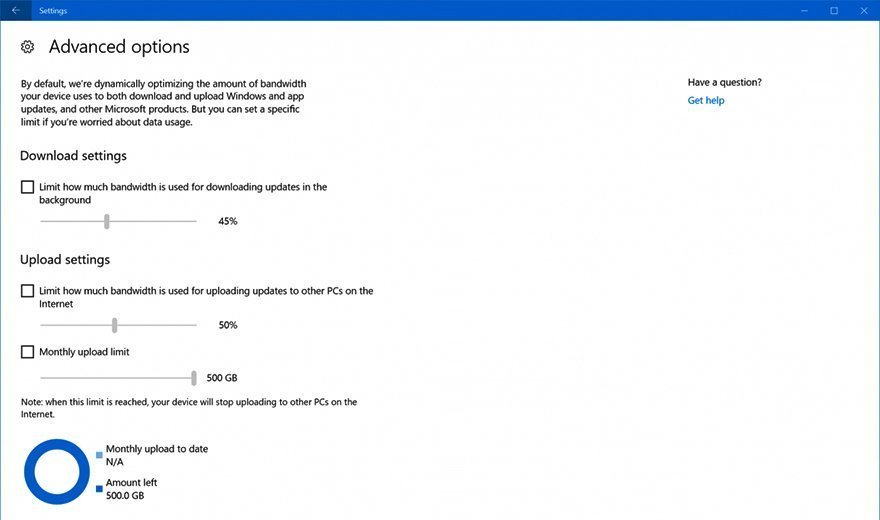 Source:
Courtesy of Microsoft
Visual Editor:
Sarah Evans
Windows Update can consume a lot of resources when it automatically updates the OS or shares update files across the network. Both actions can slow down users' computers. In the Windows 10 Fall Creators Update, network admins can set limits on the amount of bandwidth Windows Update can use to do its job.
There are three sliders in the Advanced Options menu within Delivery Optimization in the Settings app admins can use to adjust the amount of Windows Update bandwidth. The first slider deals with downloads, the second slider deals with uploads, and the third slider covers the total amount of data Windows Update can use in a month for both downloads and uploads. The first two are on a scale from 5% to 100%. The third scale can range from 5 GB to 500 GB.
View All Photo Stories