Are you up on the latest Windows OS security measures?
Windows 10 combines the old and the new with security. Lock down a good grade in this quiz covering Windows security, including how to use two-factor authentication.
When it comes to Windows OS security, there is never any rest for the weary.
IT administrators have to keep their heads on swivels to make sure their Windows deployments are protected. From the simplest mishaps such as a user leaving an unlocked device in public to the most complex hacking, the threats are constant and varied. To combat the threats it's important to know all their Windows security options.

Download this free guide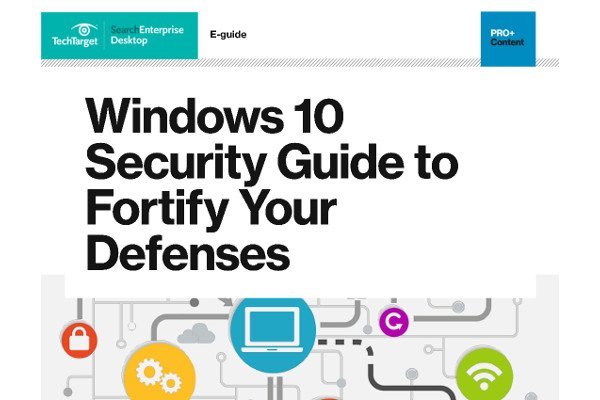 PDF: Windows 10 Security Guide to Fortify Your Defenses
Windows 10 didn't reinvent the security wheel, but they did put a new spin on it. This Windows 10 Security Guide covers the basics, key features, critical changes, and everything else you will need to know to get started. Download the full guide for more related content.
By submitting your personal information, you agree that TechTarget and its partners may contact you regarding relevant content, products and special offers.
You also agree that your personal information may be transferred and processed in the United States, and that you have read and agree to the Terms of Use and the Privacy Policy.
Shine your Windows OS security armor by taking this quiz, which covers major features in Windows 10 and some longstanding Windows OS security approaches.