Manage
Learn to apply best practices and optimize your operations.
Are you ready to migrate to Windows 7?
Windows 7 features can greatly benefit your organization. Therefore, the question is not if you should upgrade to Microsoft's newest operating system, but when.
Windows 7 has an array of features that can benefit your organization. In addition, as soon as Windows 7 is released in October, the support clock for Windows XP begins ticking down. Therefore, the issue is not if you should migrate to Microsoft's newest operating system, but when.
To determine if your organization is ready to migrate to Windows 7, ask yourself the following three questions:
Is a Windows 7 migration important to my organization?
What are the options for migrating to Windows 7?
How will we stage the Windows 7 migration?
Determining if a Windows 7 migration is important to your organization
There are plenty of powerful features in Windows 7, some linked with Windows Server 2008 R2. IT managers need to become familiar with these features in order to determine the ones most valuable for their organization. While certain features benefit the entire company, others may only impact a department, a project or a group of users.
In a previous article, Calculating Windows Server 2008 gains in your cost management analysis, I discussed how certain Windows 7 features would be valuable enough to provide a positive ROI. Using the comparison methods shown in this article, you can find further areas where Windows 7 and R2 would have positive ROI benefits, providing you with ammunition when asking for funding.
Options for migrating to Windows 7
Migrating to Windows 7 depends on either one of the following three scenarios.
You have Vista installed with Service Pack 2. In this case, you can perform an upgrade as you have probably done in the past using the Windows 7 Upgrade option. This method will maintain your installed programs, settings, profile and data. Backups are recommended, but when the dust clears, the workstation will be at Windows 7 and the user will be ready to work.

You have Windows XP and you want to provide the user with a new computer with Windows 7. First, the user's data, profiles and settings are moved to an intermediate media like an external hard drive or network share. The new computer is installed with Windows 7 and the data is restored to the new computer. This is the common method of moving to a new computer, even without a Windows upgrade.

You have Windows XP installed and you want to upgrade to Windows 7. You can't upgrade from Windows XP directly to Windows 7. You have the following two options:

You can move the data, settings and profiles to an external source as described for the new computer scenario above. Then you would do a clean install of Windows 7 by erasing the disk, and restoring the data after the install.

You can select Custom in the installation options. This will not wipe out the system disk, but will instead preserve all of the user's folders and files, profiles and settings. It will not save the user's installed applications -- they will have to be re-installed. This option will put the \Program Files, \Windows, \Documents and Settings folders and contents into a new folder in the Windows 7 file structure, called Windows.old. These files can be moved to the new file structure as needed. For instance, all of the profile directories and files are stored under the \Users directory in Windows 7. There is no Documents and Settings folder. A simple copy will suffice.
Check out Microsoft TechNet's article Step-by-Step: Windows 7 upgrade and migration for more details.
My recommendation for any computer currently running Windows 7 RC or beta is that it should NOT be upgraded, but instead, it should be reinstalled. You never want to run on an OS that was upgraded from beta or RC because if you ever call Microsoft or any other support provider with a problem, one of their first questions will be "Is this an upgrade from beta or RC, or is it a clean install?"
In a large deployment, your IT staff will want automated ways to migrate. For this, Microsoft has provided the User State Migration Tool (USMT) v4.0 which has the capability for some advanced scripting.
The USMT command line commands ScanState and LoadState make the XP to Windows 7 migration easier. ScanState saves the user state to a migration store and LoadState restores the user state on the destination computer.
This tool is built to address the migration from XP to Windows 7. In addition, if the user goes to a 64-bit platform from a 32-bit platform, the USMT will be able to accomplish this.
For more information, check out Step–by-Step: Basic Windows migration using USMT for IT professionals.
Staging the migration to Windows 7
Here are my recommendations on staging a migration to Windows 7:
Survey client hardware. Most organizations have a hardware survey tool that captures this information and you can use these reports for the survey. The hardware requirements are minimal: At least a 1 GHz processor, 1 GB RAM, and 16 GB disk space. For the aero feature, 256 MB video RAM is needed (not required).

More details are available on Windows 7 Release Candidate from Microsoft.

In addition, don't assume you need to install new hardware for Windows 7. My Windows 7 laptop is 4-years-old with 1 GB RAM and all the drivers and applications work fine.

Determine the Vista and XP workstations. You will have to design a different scenario for Vista versus XP.

Determine the users that will migrate to a new computer. Any computer purchased after July 26, 2009 will receive a free upgrade to Windows 7.

Design the migration of XP to Windows 7. This can be done either by wiping the disk and reloading or by keeping the contents of the disk and installing Windows 7. You may have needs for different scenarios to use both. Also, don't forget to explore the User State Migration Tool from Microsoft.

Identify a group of advanced users to help in the migration testing. These users may be spread all over the company and have probably already been working with Windows 7. They can provide feedback and help work out any issues before you bring Windows 7 to the entire company.

Determine the users that will be the first to get a Windows 7 upgrade, based on need. For example, one of the powerful features you may want to implement immediately is DirectAccess. Since this benefits remote users, they should be first on the list for a Windows 7 upgrade. Similarly, perhaps you have users in small branch offices that can benefit from the BranchCache deployment. Then these users should be the top priority for an upgrade. Do this for other features as they apply to different departments, organizations and logical groups of users.

Note that some features of Windows 7, such as DirectAccess and BranchCache, require implementation of Windows Server 2008 R2. Don't forget to work the R2 server installation into your plan.
Overall, Windows 7 is a step forward by Microsoft and should not be judged by the failures and difficulty of Vista. However, to ensure success, it is important to carefully plan your organization's migration.
ABOUT THE AUTHOR: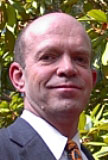 Gary Olsen
is a systems software engineer for Hewlett-Packard in Global Solutions Engineering. He authored Windows 2000: Active Directory Design and Deployment and co-authored Windows Server 2003 on HP ProLiant Servers. Gary is a Microsoft MVP for Directory Services and formerly for Windows File Systems.
Dig Deeper on Microsoft Windows 7 operating system