Problem solve
Get help with specific problems with your technologies, process and projects.
Creating a custom control panel in Windows Vista
While Microsoft's Control Panel in Windows Vista is more complex than its predecessors, admins can create a custom control panel to quickly find the icons they want.
If you've been working with Windows for a while, you've probably noticed that the Windows operating system grows more complex with every version. This is certainly true of the control panel.

For example, Windows 3.11 had about 14 icons in the Control Panel. By way of comparison, Windows Vista Ultimate Edition offers roughly 50 different Control Panel applets, and third-party applications can create additional applets of their own. Furthermore, some Control Panel applets contain an entire subset of applets. For example, clicking on the Administrative Tools icon reveals another fifteen tools.

Download this free guide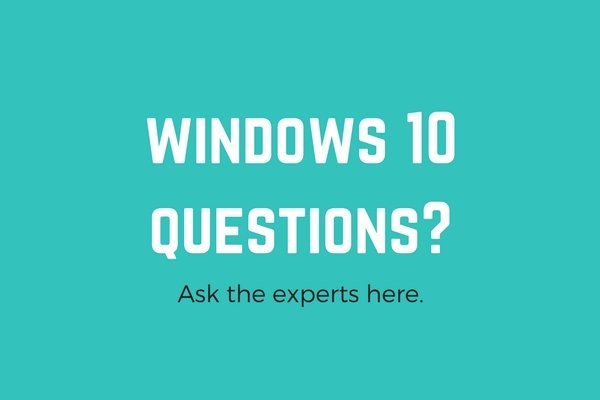 72-Page PDF: Windows 10 Frequently Asked Questions
In this comprehensive guide, our experts answer the most frequently asked Windows 10 questions ranging from the OS itself, to migration, to user-adoption, and everything in between.

By submitting your personal information, you agree that TechTarget and its partners may contact you regarding relevant content, products and special offers.

You also agree that your personal information may be transferred and processed in the United States, and that you have read and agree to the Terms of Use and the Privacy Policy.

What I find interesting about this is how little things have actually changed since the days of Windows 3.11. Let me explain what I mean.

I have used all of Windows Vista's Control Panel applets at one time or another, but I have never used the majority of them in real life situations. Most of the Control Panel applets provide me with good writing material, but they certainly aren't something that I use on a day-to-day basis. Having said that, there are only a dozen or so Control Panel applets that I use with any sort of regularity, just like the days of Windows 3.11.

If you find yourself in the same situation, you can improve your efficiency by creating a custom Control Panel that contains only the applets that you use on a regular basis. Keep in mind that this technique leaves the original Control Panel intact, so it will always be there if you need it.

The actual process of creating a custom Control Panel is really simple. To do so, open Windows Explorer and create a new folder on your C: drive named My Control Panel. After doing so, open the Control Panel along with the folder you just created. Now decide which Control Panel applets you want to include on your custom Control Panel, and then drag and drop those applets into the new folder. Don't worry, you aren't actually removing the applets from the Control Panel, you are merely creating shortcuts to them, as shown in Figure A.

Next, use the folder's View option to adjust the size of the icons and make any other cosmetic changes you might want. When you are done, close the real Control Panel and use Windows Explorer to navigate to the directory level above the folder that you created. There you'll see your My Control Panel folder, as shown in Figure B.

If you want, assign a special icon to your My Control Panel folder. To do so, just right click on the My Control Panel folder and choose the Properties command from the resulting shortcut menu. When you do, Windows will display the folder's properties sheet. You can use the properties sheet's Customize tab to pick a new icon, as shown in Figure C.

Figure C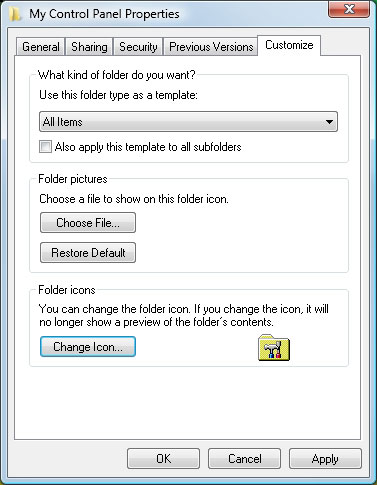 The last step in the process is to drag the folder to your Start button. A shortcut to this folder will then be placed on the Start menu, as shown in Figure D. I'm using the default icon in the figure, but if you assigned a custom icon, it will appear on the Start menu. Keep in mind that this is only a shortcut, so you won't be able to delete the My Control Panel folder without also affecting the Start menu.
Figure D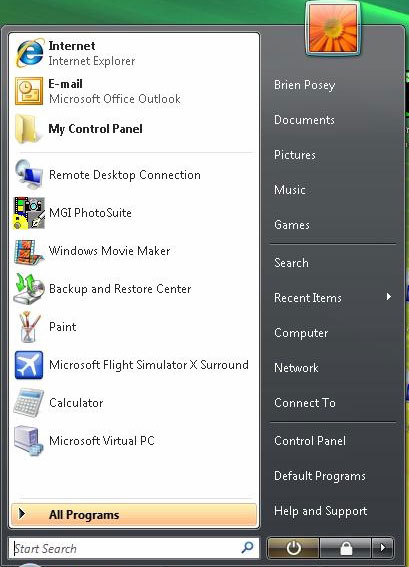 As you can see, the process of creating a custom Control Panel is very simple. Simple though it is, I've found that this technique makes me more efficient, as it frees me from having to hunt through many Control Panel icons in order to find the one I really need.
Brien M. Posey, MCSE, has received Microsoft's Most Valuable Professional Award four times for his work with Windows Server, IIS and Exchange Server. He has served as CIO for a nationwide chain of hospitals and healthcare facilities, and was once a network administrator for Fort Knox. You can visit his personal Web site at www.brienposey.com.
Dig Deeper on Microsoft Windows Vista operating system