violetkaipa - Fotolia
Evaluate
Weigh the pros and cons of technologies, products and projects you are considering.
Four third-party Windows 8 tools empower PC users
Useful Windows 8 tools include third-party products for launching and uninstalling apps, grabbing screens, and editing PDFs.
Windows 8 includes loads of built-in utilities, and Microsoft makes many more available for download. Even so, some of the best Windows 8 utilities are provided by third parties. This article lists some of my favorite third-party Windows 8 tools.
Launchy
Launchy is a third-party tool for launching applications. It was actually designed for Windows XP, Windows Vista and Windows 7, but it seems to work well with Windows 8.
On the surface, Launchy mimics Windows 8's built-in functionality that allows you to search for and launch applications and websites. In actuality, Launchy is capable of so much more.
The Launchy website contains a number of downloadable plug-ins. These plug-ins allow Launchy to perform tasks such as terminating running processes, performing calculations and acting as a Windows Task Manager replacement. There is even a plug-in that allows you to write your own plug-ins using Python.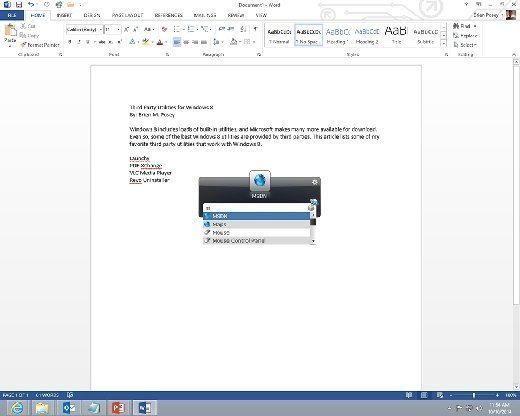 FastStone Capture
I use FastStone Capture every day. FastStone Capture is a screen-capture utility that I use for all of the screen captures in my books and articles. Windows 8 does include native screen capture capabilities, but there are a few things that set FastStone Capture apart. For starters, it is really lightweight and it is portable, so I can run it from a USB flash drive when necessary.
More importantly, FastStone captures scrolling windows, such as webpages or PowerShell scripts that are too big to fit entirely on the screen. You can even use a built-in screen-recording capability to create videos.
PDF-XChange Viewer
One of the most welcome features that Microsoft has ever included in Word is the ability to import PDFs. Unfortunately, however, PDFs do not always import correctly, especially if they contain a lot of graphics or use a complex layout. In these situations, I like PDF-XChange Viewer.
PDF-XChange Viewer is a lightweight utility for viewing and editing PDFs. The software's capabilities vary depending on whether you download the free version or one of the paid versions. The free version allows users to view PDFs and add comments, custom stamps and clickable URLs to a PDF file. The Pro version is a comprehensive PDF editor.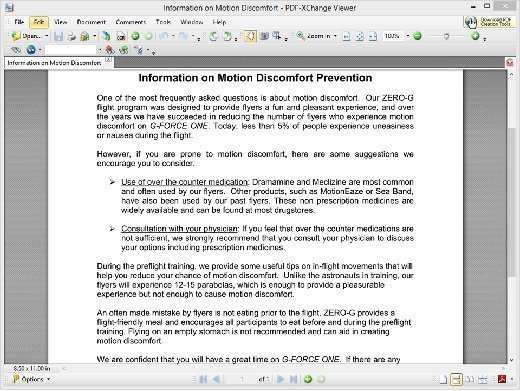 VLC Media Player
VLC Media Player is another utility that I find myself using on a daily basis. Windows 8 includes a Music app and Windows Media Player. However, the functionality of the built-in players is limited at best. There are certain media file formats that the built-in players won't play. The built-in players also do not play DVDs unless you purchase an add-on.
The main reasons why I like VLC Media Player are that it is free and that it will play almost anything. For a free product, VLC Media Player has a surprising number of helpful options. For instance, I recently downloaded a video that was recorded using the wrong aspect ratio, and VLC allowed me to correct the problem and watch the video as it was meant to be seen.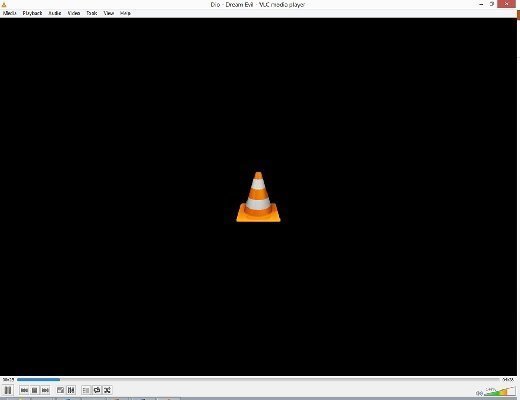 Revo Uninstaller
Revo Uninstaller is a tool for removing unwanted applications from your computer. Although Windows 8 offers the infamous Add/Remove Programs option within the Control Panel, it is notorious for leaving behind application fragments. Revo Uninstaller is designed to perform more comprehensive cleaning of unwanted applications.
The Pro version of Revo Uninstaller goes way beyond simple software removal. It includes cleaners that remove history or other unwanted data from Microsoft Office and Web browsers. There are also a number of Windows tools such as System Restore, Network Diagnostics and System Information.
The Windows 8 utility also creates restore points and other protective mechanisms prior to performing a removal as a way of ensuring that actions are reversible. Of course, if you want to perform a secure delete, the software has an unrecoverable delete feature.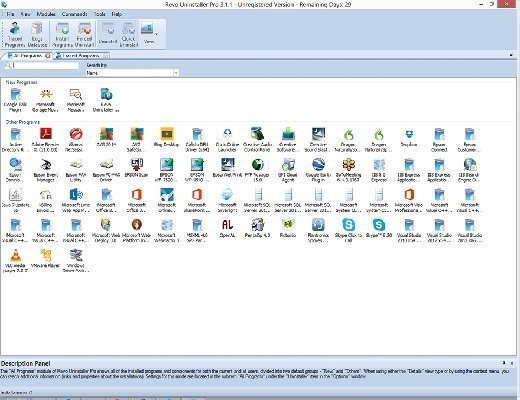 Dig Deeper on Windows 8 and 8.1