Problem solve
Get help with specific problems with your technologies, process and projects.
Free HTML editor makes intranet updates a breeze
If you ever need to do a quick-and-dirty edit on a corporate intranet page or any other piece of HTML, check out IEDesignMode, a nifty utility built around a little-documented function in Internet Explorer.
If you ever need to do a quick-and-dirty edit on a piece of HTML -- such as a page on a corporate intranet -- the ever-inventive freeware developer Nir Sofer has created a free HTML editor built around a little-documented function in Internet Explorer known as designMode.

With design mode enabled, you can interactively edit a local copy of a Web page directly in the IE window. The IEDesignMode utility allows you to turn the function on or off by simply right-clicking on a Web page.

Download this free guide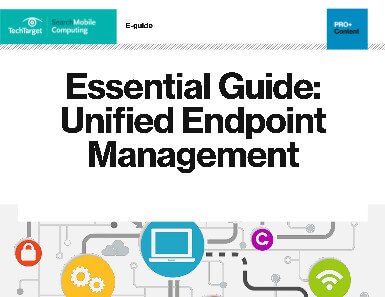 Free PDF: Your Essential Guide to Unified Endpoint Management
Download this 44-page guide to learn everything you need to know about UEM.
In design mode the editing options are somewhat limited -- it's definitely not a substitute for a full-blown Web-design utility -- but you can easily change text, move objects around and even change the attributes of some objects (hyperlinks, for instance).
Unpack the IEDesignMode tool and run it, and you'll be asked if you want to add the design mode context menu to Internet Explorer. Click OK, and the next time you launch IE you'll be able to access design mode by right-clicking and selecting the "Design Mode" option.
Note that you'll typically get a warning when you do this, courtesy of Internet Explorer security, along the lines of "A website wants to open web content using this program on your computer," with IEDesignMode.exe as the culprit. This is OK, and you can click "Do not show me the warning for this program again" to bar future warnings about IEDesignMode.
Once you enable the design mode menu option, make sure you do not move IEDesignMenu from wherever you've unpacked it, or it may not work. To disable design mode, just run IEDesignMode again and you'll be given the option to remove the design mode content menu.
The exact range of HTML editing features in design mode is, again, somewhat limited, but you can do a number of fairly useful things: edit text, move or delete objects, change the size of objects (such as tables or images) and add or remove hyperlinks. Design mode works on either local or remote Web pages, too.
Among the restrictions in design mode: When you edit a page, you can save it -- but as HTML only, and not as a complete Web page with images and other items included (since that would break the references contained in the page you just edited).
If you view a local Web page in design mode and make changes, hitting Save will automatically save those changes back to that same local document. That way, you can use IE as a spot HTML editor, rather than firing up an entire separate application -- although when I change any pages with design mode, I make sure they still render correctly in other browsers.
About the author: Serdar Yegulalp is editor of Windows Insight (formerly the Windows Power Users Newsletter), a blog site devoted to hints, tips, tricks and news for users and administrators of Windows NT, Windows 2000, Windows XP, Windows Server 2003 and Vista. He has more than 12 years of experience working with Windows and contributes regularly to SearchWinComputing.com and other TechTarget sites.
Dig Deeper on Microsoft Office Suite