Problem solve
Get help with specific problems with your technologies, process and projects.
Installing systems across a network
In this interactive discussion from our IT Knowledge Exchange, one user wonders how to install MS Office 2003 for an entire network without manually going to each machine.
Member "TheVyrys" writes:I have Win2003 servers and Active Directory.....single domain....approx. 100 client computers.....one location. Am upgrading all computers from Office XP to Office 2003.

Download this free guide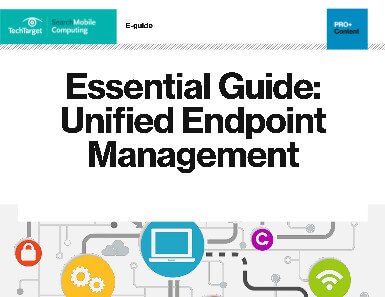 Free PDF: Your Essential Guide to Unified Endpoint Management
Download this 44-page guide to learn everything you need to know about UEM.
My project:
Install Office 2003 and all updates remotely without going to each machine.
My progress:
I tried the method of creating a network share with a compressed CD image, and chaining the updates with OHotFix.exe, but the installation and updates both fail if the users are not administrators of their local machine.
The other method I tried was to use group policy and assign the installation. This worked well, but does not support chaining....so I cannot run the updates.....and once again, I can't just supply a path for users to run the updates, because they aren't local admins.
Now for the questions:
Can you send out updates for office with group policy?
Are there any other methods out there that you all use/know to get this done fairly easily?
What about WSUS? Would it be a good solution? I have no experience with it.

Any ideas? How do you all do it?


Member "joshua2" writes: I give WSUS the thumbs-up. It's easy and effective. WSUS handles Office updates. We run it on a PC class machine and it goes just fine. There are several options for the client that are a snap to set up (such as asking them to restart after a patch, or forcing it). You'll incur the cost of a server license, but as critical as Windows/Office patching is, this expense should readily justifiable.
I think you can run the Office upgrade and then follow up with WSUS patching - especially since you don't have any WAN links to worry about.
Member sagreed writes: Here's some links to MS pages on installs and updates. They cover both install and updating via policy and the various 'sources' I recommend the "administrative image" and "Caching installation files locally" methods if your network can handel the bandwidth requirements.
Using Group Policy to Deploy Office
Strategies for Updating Office 2003 Installations
Dig Deeper on Endpoint security management tools