Oleksiy Mark - Fotolia
Evaluate
Weigh the pros and cons of technologies, products and projects you are considering.
Microsoft Windows 8 tools can extend IT capabilities
Microsoft's downloadable, in-house Windows 8 tools can help IT with virtualization, server management and malware removal.
Although the Windows 8.x operating system includes several useful tools, Microsoft also makes quite a few other helpful utilities available for download. Some of these tools also work with earlier versions of Windows.
Microsoft Hardware-Assisted Virtualization Detection Tool
One of the best things about Windows 8 is that some editions include Hyper-V. You can use Hyper-V to run virtual machines directly on a Windows 8 desktop. In order to do so, however, your system has to support hardware-assisted virtualization.
Technically, the Microsoft Hardware-Assisted Virtualization Detection Tool isn't a true Windows 8 tool, meaning that it won't actually run on Windows 8. I list it here because it can be tremendously helpful to those who are considering upgrading to Windows 8 or Windows 8.1 and want to know if their existing hardware will be suitable for Hyper-V.
Mouse Without Borders
Mouse Without Borders is a really great utility for Windows 8. This Microsoft Garage tool, which supports many other versions of Windows, allows a single keyboard and mouse to control up to four different computers. True, IP-based keyboard and mouse multiplexing is nothing new. Even so, Mouse Without Borders has one key feature -- operating system awareness.
Mouse Without Borders is aware of the underlying OS. This awareness makes it possible to copy and paste text across computers. You can also drag and drop files from one computer to the next.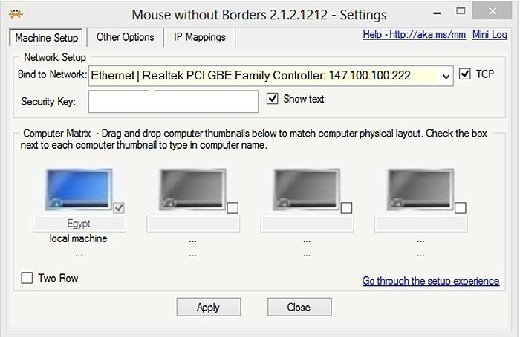 Remote Server Administration Tools for Windows 8
The Remote Server Administration Tools for Windows 8 allow administrators to manage Windows Server 2012 and 2012 R2 servers from a Windows 8 desktop. In some cases, it is also possible to manage servers running Windows Server 2008 or 2008 R2. The main component of this tool is Server Manager.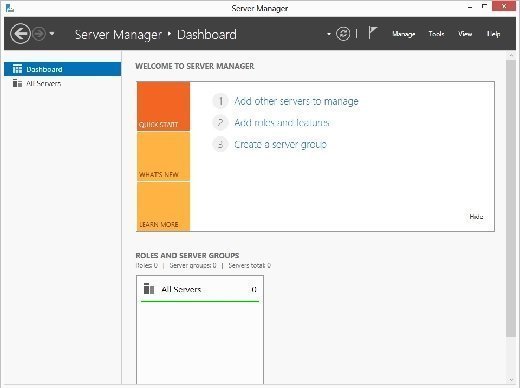 Although Server Manager is the centerpiece of this tool, it isn't the only thing that is included. You also get various PowerShell modules that are geared toward server management, as well as the various server-related Microsoft Management Console snap-ins and command-line utilities.
Microsoft Message Analyzer
One of the best tools ever created for Windows was the Microsoft Network Monitor. Microsoft eventually retired it, but Microsoft Message Analyzer is its next-generation replacement.
The Microsoft Message Analyzer is a free protocol analyzer for Windows. Like its predecessor, the Microsoft Message Analyzer allows for packet capturing and analysis. It is worth noting, however, that the tool also includes quick trace options for firewall (including IPsec unencrypted traffic), Web proxy and the Network Driver Interface Specification Link Layer.
In addition, the tool provides a number of options for graphical analysis. The tree view of captured packets still exists, but the software also provides grids, charts and even timelines.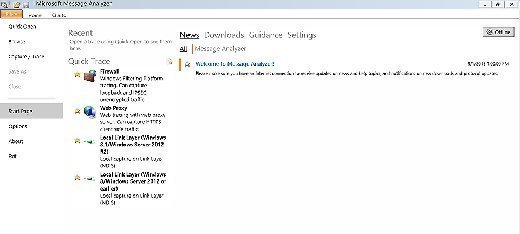 Malicious Software Removal Tool
Although the Malicious Software Removal Tool isn't a full-blown antimalware application, it is specifically designed to remove the most prevalent forms of malware from Windows computers. The free tool works with Windows 2000 and newer systems, and it is updated monthly on "Patch Tuesday" to include new malware definitions.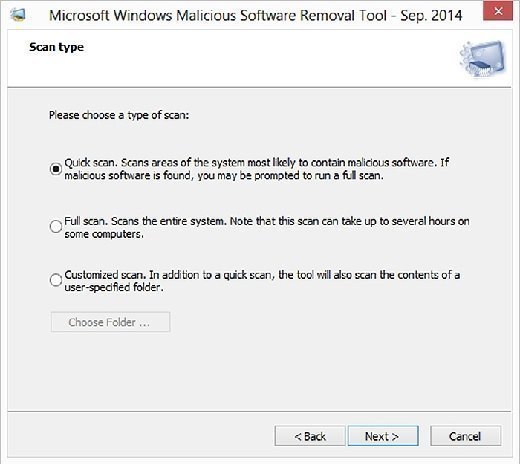 As you can see, Microsoft offers a wide variety of helpful tools for Windows 8. All of these native tools (and many others) are freely available from the Microsoft Download Center.
Dig Deeper on Windows 8 and 8.1