Problem solve
Get help with specific problems with your technologies, process and projects.
Process Explorer adds Windows Vista capabilities
A month without a new utility (or at least an updated one) from Mark Russinovich is like a year without sunshine. And this September, Mark has rolled out a whole new revision for one of his most famous and powerful tools: Process Explorer.
This September, Microsoft rolled out a whole new revision to the left of the decimal point for one of Mark Russinovich's most deservedly famous and powerful tools: Process Explorer v11.0, which serves up a slew of new capabilities, including some that are specifically related to Windows Vista.

For those not in the know, Process Explorer -- PE for short -- works as a replacement for Windows Task Manager. It provides all of the same functionality and then some. But, it's also a great deal more than that: It's a powerful troubleshooting and systems administration tool that you can use to dig into the internal behavior of running processes and discover information about them that Task Manager would never be able to tell you.

Download this free guide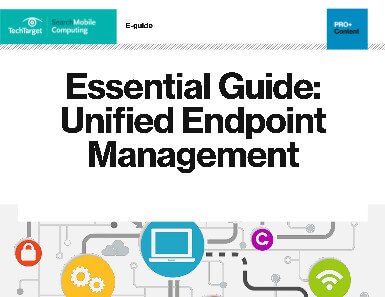 Free PDF: Your Essential Guide to Unified Endpoint Management
Download this 44-page guide to learn everything you need to know about UEM.
I've used PE myself to do everything from track down rogue malware to determine what network connections a given process is attempting to establish. In short, if you don't already have this program in your arsenal, stop depriving yourself.
The new Process Explorer 11.0 provides these performance enhancements and improved design elements:
An updated tree list control for the list of processes, which has been totally rewritten to make it more responsive to the user. Likewise, many other operations (like the Threads tab of a process's Properties pane) are rewritten so as not to lock up the program's UI when the operations are being compiled.
Many Windows Vista-specific features, such as listing which processes are running with ASLR (Address Space Layout Randomization), Vista object types, and the ability to use Process Explorer as a replacement for Task Manager in Vista.
On-line search that now uses a system default Web browser and search engine, a heartening change for Firefox or Opera fans.
I/O history graph, which can now be displayed in the system tray. Since Windows Vista has the ability to prioritize I/O by process, this is doubly useful: You can see which processes are using what amounts of I/O. You can see the program that's using the most I/O when you hover the mouse over the I/O graph in the tray. In the same way, if you hover the mouse over the CPU graph, you'll see the name of the program using the most CPU.
The ability to use the /e switch to launch the program from the command line in Elevated (admin) mode.
About the author:Serdar Yegulalp is editor of Windows Insight (formerly the Windows Power Users Newsletter), a blog site devoted to hints, tips, tricks and news for users and administrators of Windows NT, Windows 2000, Windows XP, Windows Server 2003 and Vista. He has more than 12 years of experience working with Windows and contributes regularly to SearchWinComputing.com and other TechTarget sites.
Dig Deeper on Microsoft Windows Vista operating system