Problem solve
Get help with specific problems with your technologies, process and projects.
Remove bots from your Windows system in five steps
Identify and rid your Windows network of bots, a program that listens and responds to commands on an Internet Relay Chat (IRC) channel, in five steps.
Miscreants are hijacking and linking thousands of compromised computers, called botnets, to launch coordinated attacks. Large enterprises may have hundreds of compromised hosts being used by a single attacker. And numerous attackers are likely using multiple sets of computers. Defending against botnet attacks is challenging and complex. Here are five practical steps for identifying and ridding your network of bot infection.

Download this free guide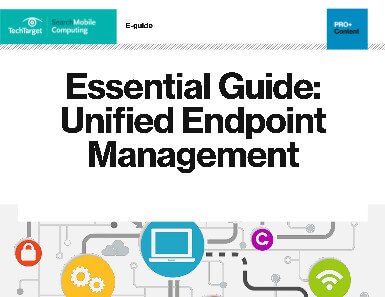 Free PDF: Your Essential Guide to Unified Endpoint Management
Download this 44-page guide to learn everything you need to know about UEM.
Bots (short for "robot") are programs that listen and respond to commands on Internet Relay Chat (IRC) channels. A group of bots acting in concert forms a botnet. Bots can be found running on any OS, although they are more commonly found on computers running Windows.
Five steps for beating back bots
1. Scan hosts and network traffic for the telltale signs of bot infection.
2. Tune routers, firewalls and intrusion-detection/prevention systems to detect and block botnet traffic.
3. Secure hosts against botnet exploit.
4. Apply reverse engineering to bot code.
5. Work with law enforcement to help prosecute botnet creators.
Click here for full details on how to perform each of the above five steps.
---
More information from SearchWindowsSecurity.com
Glossary: What's a bot? Find out here
---
Dig Deeper on Network intrusion detection and prevention and malware removal