Problem solve
Get help with specific problems with your technologies, process and projects.
Step 8: Take additional initiatives to prevent spyware infections
From switching browsers to self policing, Serdar Yegulalp explains how you can stay ahead of spyware problems.
Rather than remain at the mercy of Microsoft and IE's insecurities, past or current, many people have elected to switch to a different browser entirely -- one that doesn't provide third parties as direct a path to install unwanted software on a computer. Mozilla's Firefox browser has gained explosively in popularity not only with individuals but on desktops in corporations. What it lacks (so far) in integration with Windows's domain management functions, it makes up for in new features and a better basic level of security -- especially since it doesn't run ActiveX controls (i.e., BHOs) by default.

Download this free guide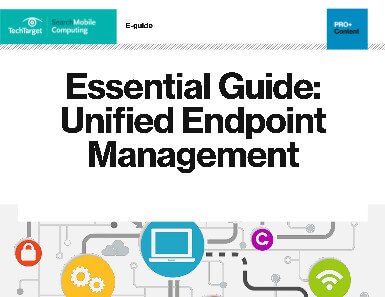 Free PDF: Your Essential Guide to Unified Endpoint Management
Download this 44-page guide to learn everything you need to know about UEM.
When it comes to spyware that comes with other applications, the only thing that makes sense is self policing. If a program is billed as "freeware", read the installation manifest completely and pay attention to all stages of the installation process. If you see the installer attempting to install another program you know nothing about, stop the installation process and do some homework, or at least run a spyware scanning application after the fact. Odds are any free application that needs spyware to run isn't worth the price you pay in pain.

How to remove spyware

Home: Introduction
Step 1: Get familiar with spyware now if not already
Step 2: Know where spyware comes from
Step 3: Recognize how spyware acts
Step 4: Understand what damage spyware can cause
Step 5: Choose tools to clean up spyware
Step 6: Use these advanced techniques to clean up spyware
Step 7: Install service packs to prevent spyware infections
Step 8: Take additional initiatives to prevent spyware infections
Step 9: Plan ahead for new spyware tactics
ABOUT THE AUTHOR:
Serdar Yegulalp
Serdar Yegulalp is the editor of the Windows 2000 Power Users Newsletter. Check it out for the latest advice and musings on the world of Windows network administrators -- and please share your thoughts as well!
Copyright 2005 TechTarget
Dig Deeper on Endpoint security management tools