Toolkit alleviates problems with Windows XP shared systems
Microsoft created the Shared Computer Toolkit for Windows XP to help ease the work involved in creating shared systems. This freeware consists of several different tools, each meant to address a different user-management problem.
When Windows XP was released, one of its most widely touted features was its configurability for shared environments in homes or schools. Different users could log onto the system without disrupting each other's settings, data or work habits. But the task of configuring Windows for shared environments and its user accounts is not trivial; it often requires a lot of repetitive, detailed work.

Download this free guide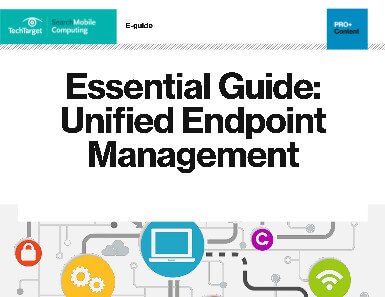 Free PDF: Your Essential Guide to Unified Endpoint Management
Download this 44-page guide to learn everything you need to know about UEM.
To help alleviate the work involved in creating shared systems, Microsoft created the Shared Computer Toolkit for Windows XP. This is a free product (although only available to customers with legitimate Windows XP licenses) consisting of several different tools that are each meant to address a different user-management problem. Here is a brief overview of some of the features:
Windows Disk Protection Tool: This utility keeps track of changes made to the Windows partition and clears out all such changes automatically at the next reboot. The utility also provides administrative access to make needed changes, such as adding system updates, or to allow certain changes to be saved by users. (In this respect, the tool is vaguely like Symantec's Norton GoBack, which has a feature that also "rolls back" any changes made to the system after each reboot.)
User Restrictions Tool: Essentially a front-end for Group Policy and other user-level configurations, this lets you prevent users from doing certain things but also allows you to create specific scenarios for specific users -- such as automatically logging off certain users after a given amount of time or locking a given profile so that it is automatically reset to its defaults the next time that person logs on.
Profile Manager Tool: This lets you create persistent profiles on a different drive, such as a teacher account versus a student account, so that it isn't cleared automatically by the above processes.
The toolkit contains a number of other useful command-line utilities to do things like remove accounts from the Windows Welcome screen without deleting them or to sleep when not in use and only wake up when performing critical updates.
Microsoft has established a newsgroup (microsoft.public.windows.sharedaccess) on its servers to aid others in the use of this utility; many existing users also post their experiences with the product there.
---
Serdar Yegulalp is editor of the Windows Power Users Newsletter. Check it out for the latest advice and musings on the world of Windows network administrators -- and please share your thoughts as well!
---
More information from SearchWinSystems.com
Dig Deeper on Microsoft Windows XP Pro