Problem solve
Get help with specific problems with your technologies, process and projects.
Tuning and tweaking device drivers on the Windows 8 Consumer Preview
The Windows 8 Consumer Preview recognizes most hardware, but you should keep up on OS and chipset developments and review Windows device drivers. Here's where to start.
Whenever you bring up Windows on a new PC or perform a clean Windows install on any PC, a small amount of fiddling is always required afterward to arrive at a stable collection of Windows device drivers. The Windows 8 Consumer Preview does a good job of recognizing most hardware and making it usable all by itself, but IT administrators will want to do a little homework to get all the drivers they want working well.
In fact, the handful of touch-capable systems on which I've recently installed the operating system recognized the touch hardware sufficiently early in the installation process to permit touch control over that process. The Windows 8 Consumer Preview seems adept at choosing generic device drivers so that it is stable immediately after installation.
During the week while I was working on this article, there were numerous developments, all of which augur well for those interested in working with Windows 8 sooner rather than later. Here's a brief recap:
On March 28, 2012, Microsoft released its Microsoft Device Center 1.0 Beta, which replaces IntelliPoint and IntelliType Pro for mouse and keyboard drivers, respectively, and works seamlessly with Windows 8 Consumer Preview.
Around March 29, eSupport upgraded its DriverAgent driver scanner software to recognize Windows 8 and provide built-in searches for specific Windows device drivers. Prior to that, such machines had to masquerade as Windows 7 ones to use this driver-scanning service.
In the past week, various collections of Windows 8 beta drivers have shown up at PC vendor sites, most notably Lenovo, whose Windows 8 Beta Drivers page is a must-visit. So far, the vendors have issued Windows 8-specific drivers for their displays; Intel 6 and 7 series chipsets (v9.3.0.1020); and Rapid Storage Technology, mouse, track pad, and Synaptics UltraNav devices. Lenovo has also issued tablet button drivers for the X200 Tablet and Nvidia drivers for higher-end notebooks with Quadro mobile chipsets.
We'll probably see more progress before the release candidate (probably in late June 2012) and general availability (probably late October 2012). The vast majority of Windows device drivers should be ready for that final commercial release. In the meantime, things can be a little interesting in bringing Windows 8 drivers completely up to snuff.
After installing Windows 8, tackle the Intel chipset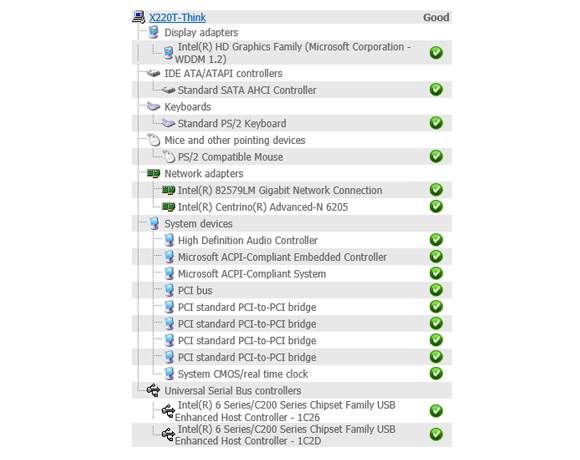 Figure 1: Only 18 drivers show up on initial scan, many labeled "Standard."
Figure 1 is a screenshot taken from DriverAgent that shows what Windows device drivers it finds immediately after installing the new OS. You should run wuapp.exe using the Windows-R to launch and run Windows Update before you begin messing with drivers, because it will pick up and upgrade or install some older or missing device drivers for you automatically.
A quick review of the update history from Windows Update on my test machines shows that various drivers were updated automatically, including the display, the Intel Management Engine (ME) interface, Bluetooth and the Atheros Valkyrie BootROM.
However, I've learned from experience with clean Windows installs that Intel chipset drivers can be particularly tricky, so I wasn't surprised to see a lack of Intel-specific driver information for system devices and disk controllers in Figure 1.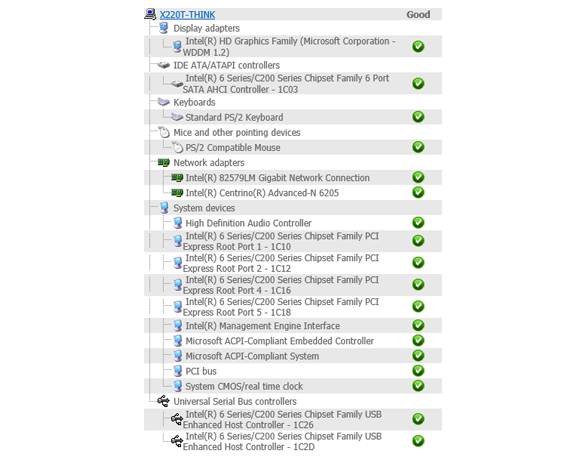 Figure 2: Notice that most Standard drivers are now Intel Series 6-specific.
All of my test systems use the Intel Series 6 or Series 7 chipsets, so a quick trip to the Intel Download Center produced the then-latest version (v9.3.0.1019, since superseded by a special beta v9.3.0.1020 version for Windows 8, thanks to the Lenovo Windows 8 drivers page I cited above). Once I got those drivers installed, DriverAgent painted a somewhat different picture, as shown in Figure 2.
The SATA Advanced Host Controller Interface controller and the PCI Express Root ports are now all associated with the Intel 6 Series/C200 Series chipset from which the drivers in Figure 2 originated. This actually gets a Windows 8 system more than halfway to "all good driver" status for most installations, so it's a huge step forward.
Look for question marks in Device Manager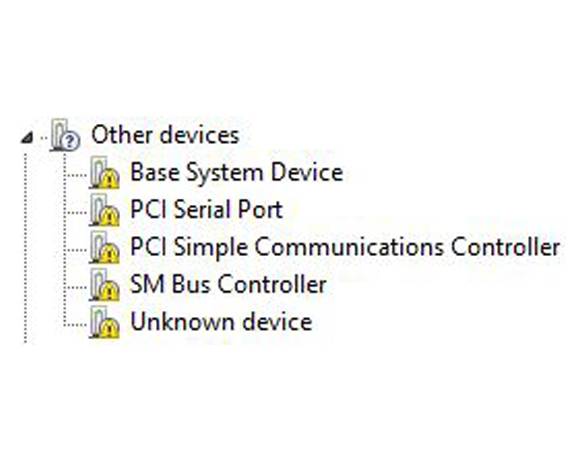 Figure 3: Five devices show up without drivers in Device Manager.
With the most frequent problem child out of the way, my next step was to dig into Device Manager. For quick access to this utility in Windows 8, strike Windows-R, and then type "mmc devmgmt.msc" into the Run box. Sure enough, I found five devices listed with yellow warning signs under the "Other devices" heading, as shown in Figure 3.
Though Device Manager can tell you a lot about devices for which it can't load drivers, it's much easier to dig out that information from a driver-scanning tool like DriverAgent. To do this, I had to turn on its display of disconnected devices and their drivers. By definition, a device for which a driver can't be loaded must also be disconnected, because it's the driver that makes the OS device connection anyway. Careful perusal of Figure 4 shows the five disconnected devices.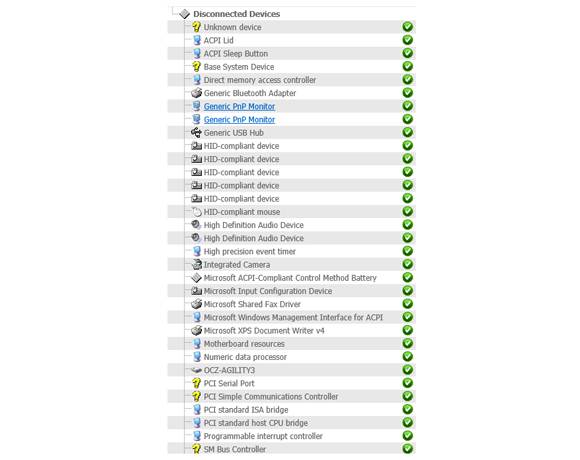 Figure 4: Device Manager and DriverAgent both show five missing devices.
And though both tools show the same missing devices, DriverAgent identifies each of them in detail -- by clicking the question mark icon to the left of each listing entry, you open a page to whatever driver the program recommends for installation. This provided enough information for me to identify the devices in question and suggested a suitable driver.
Lenovo has kept up with device drivers for its notebooks, so I was able to use the information as a pointer to pick Windows device drivers from its site instead of following the DriverAgent links. Net result: no more question marks in the disconnected devices listing, as shown in Figure 5.
Handling pesky Windows device driver holdouts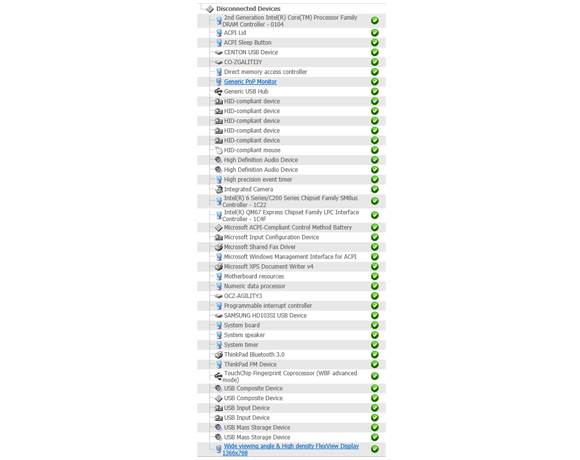 Figure 5: All is good for disconnected devices now: no more question marks!
If you run into particularly vexing or hard-to-find Windows device drivers, you should turn to the vendor's or manufacturer's website to see if the device in question has already attracted some discussion. This is often all that's needed to identify and download a suitable driver and get things working. But if that fails, you should root around in Device Manager and record the values associated with the following Property fields by name:
Hardware IDs
Manufacturer
Physical device object name
Searches on various combinations of the field names and their values may help you find the drivers. Otherwise, you should post a query to the vendor or manufacturer and see if it can help you find a working driver.
A growing collection of Windows 8 stuff...
When it comes to getting Windows 8 up and running for test, demonstration, research or other purposes, it's important to find and use the right Windows device drivers. Known good and working Windows 7 drivers make an excellent starting point. After that, you can spelunk around on the Web to find newer, Windows 8 drivers (probably in beta, just like the OS) to try out as well.
It may take a fair amount of elbow grease to find appropriate Windows device drivers -- it took me about four hours to go through the exercise described here for my Lenovo ThinkPad X220 Tablet and to download and install all the drivers I'd found. Then, it took me 30 minutes less to repeat that exercise with a home-built i7 2700K desktop PC. With some device driver diligence, you can put a stable and working Windows 8 Consumer Preview system together!
ABOUT THE AUTHOR:
Ed Tittel is a freelance writer, consultant and occasional expert witness. He posts three times weekly on Windows topics for TechTarget's Enterprise Desktop Windows blog. Tittel contributed to the Que book Windows 7 in Depth, and is a named author for the upcoming Windows 8 edition of that book. In addition, he has written on Windows desktop certification exams for Windows NT, 2000, XP and 7.
Dig Deeper on Microsoft Windows hardware, including laptop and notebook reviews