freshidea - Fotolia
Evaluate
Weigh the pros and cons of technologies, products and projects you are considering.
Windows Store for Business now open to ease app delivery
The Windows Store for Business offers IT flexibility with Windows 10 application deployment, licensing and user management.
Microsoft's Windows Store for Business can help make both IT administrators' and users' lives easier.
The latest version of the Windows Store for Business targets organizations deploying Windows 10 applications. The service provides customers with an environment for acquiring, distributing and managing their commercial and line-of-business (LOB) software.

Download this free guide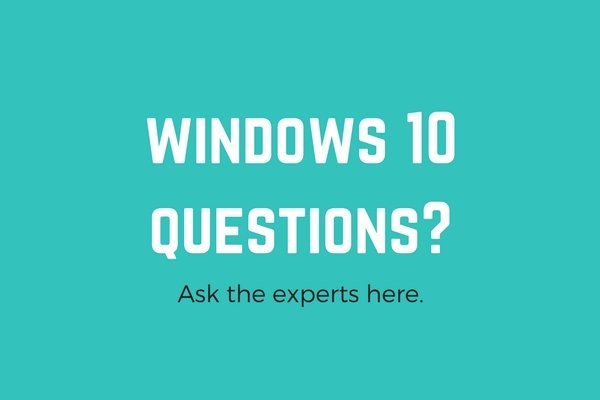 72-Page PDF: Windows 10 Frequently Asked Questions
In this comprehensive guide, our experts answer the most frequently asked Windows 10 questions ranging from the OS itself, to migration, to user-adoption, and everything in between.
By submitting your personal information, you agree that TechTarget and its partners may contact you regarding relevant content, products and special offers.
You also agree that your personal information may be transferred and processed in the United States, and that you have read and agree to the Terms of Use and the Privacy Policy.
IT can deploy and administer Windows 10 applications directly through the store, or use management tools that integrate with the store environment. Depending on how they license those applications, IT can make them available to users directly through the store or distribute the apps on users' own private networks.
Getting down to Business apps
Windows Store for Business only supports Universal Windows Platform (UWP) applications on PCs and mobile devices that run Windows 10 version 1511 or later. Administrators need Azure Active Directory (AD) accounts to access the Windows Store for Business and use its management features. Once connected to the store, admins can search the catalog to find free and purchasable applications. Users that connect directly to the store to browse and download applications also require Azure AD accounts.
Microsoft's Store for Business could be a good fit for your organization if it primarily supports Windows 10 devices.
An organization can purchase applications individually or in bulk. The applications then appear on the Inventory page in the Windows Store for Business console. Here, administrators can view information about the applications, manage their licenses, assign applications to users and add applications to the private store. Microsoft creates a private store for every organization when it first sets up its Windows Store for Business account.
An organization can also add LOB applications to its inventory. To include a LOB application, a developer or independent software vendor must submit the application to the Microsoft development center on behalf of the organization. An administrator then accepts the application into the store and adds it to the inventory.
Application licensing types
The way administrators distribute applications depends on how they license those applications. Windows Store for Business supports two licensing types: online and offline.
Online app licenses. Online licenses are the default type and are similar to what you find in the regular Windows Store. Users connect to the Windows Store for Business either directly or indirectly to download the applications and their licenses.
Administrators have several options for distributing applications with online licenses. One option is to add them to the private store. All users who have been granted access to the private store can view and download those applications to their devices. Administrators can grant access based on roles, and add or remove applications in the private store at any time.
Another option is to assign applications with online licenses to individual users, without needing to add the applications to the private store. To assign an application, the administrator sends the user an email that includes a link to install the application.
Administrators can also distribute applications with online licenses using a mobile device management tool. This method can provide greater control, such as the ability to distribute applications to specific groups of users or install applications automatically on user devices.
Offline app licenses. The offline license lets IT cache applications and licenses within its private network and then distribute them to users without having to connect to the Windows Store for Business. An organization can use offline licenses only for applications that specifically permit this type of licensing. To distribute an offline-licensed application, administrators can use a management tool or include the application in a provisioning package used when imaging a device.
Recap vendors' 2016 channel partnering moves, restructuring
Vendor realignment, consolidation and restructuring made news in 2016. This quiz covers the highlights of the larger IT providers and their impact on the channel.
Now hiring Store management
Windows Store for Business also provides administrators with tools to manage applications and the store itself. For example, IT can configure relationships with LOB publishers, update the private store's name, or control and customize application updates. Admins can review order information and invoices, as well as purchase additional copies of applications. Plus, they can register a management server for deploying applications.
Some of the most important tasks administrators will perform relate to licensing. Through the store, admins can reclaim and reuse licenses or reassign them to other users. Administrators can also view information about the current licenses, as well as purchase additional ones.
Windows Store for Business doors open
Microsoft's Store for Business could be a good fit for your organization if it primarily supports Windows 10 devices running mostly UWP-based applications, and you have no problem jumping aboard the Azure AD bandwagon. If you don't fit into this structure, the store might do little more than add another layer of complexity to your management tasks. It certainly doesn't hurt to check the service out.
Dig Deeper on Microsoft Windows 10 operating system